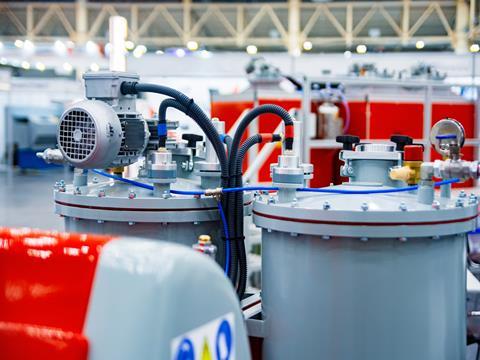 The collaboration between Tecnocap and BASF will see the former's metal closures for food packaging be manufactured with BASF's Hexamoll DINCH BMB, a non-phthalate and biomass balanced plasticiser that it says is based on renewable raw materials.
Tecnocap adds that it will use BASF's plasticiser for sealing gaskets inside its metal closures, which ensures containers are leak-proof, protects the product from contaminants, and preserves product quality throughout its shelf-life.
Currently, Tecnocap's closures are used by consumer brands in food, baby food, and beverage packaging worldwide. It says that the transition to BASF's plasticiser will not compromise the sealing performance of its products in its sensitive food-contact applications.
According to Tecnocap, its partnership with BASF is part of its commitment to innovative packaging solutions and customer expectations for sustainability.
Michelangelo Morlicchio, CEO and president of Tecnocap Group, comments: "Working together with customers and suppliers like BASF to enhance packaging sustainability credentials is a strategic focus for us.
"With the introduction of the Life Cycle Assessment approach and obtaining an Environmental Product Declaration (EPD), we can measure the environmental impacts of metal closures and reduce their impact according to our Sustainability Action Plan, which aims at considerably reducing the CO2 emissions by 2030."
Tecnocap claims that using the Hexamoll DINCH BMB plasticiser will contribute to this sustainability target as it has a lower carbon footprint compared to regular plasticisers. The production of BASF's plasticiser uses bio-naphtha or biogas, which are derived from organic waste or vegetable oils, instead of fossil resources.
In addition, the company says that because the renewable raw materials are processed together with conventional feedstock in BASF's existing efficient production network, the renewable material is allocated to the final product according to the biomass balance approach (BMB).
Wolfgang Bien, vice president of industrial petrochemicals Europe at BASF, adds: "We as BASF share Tecnocap's commitment to sustainability and are currently implementing numerous measures to reach our goal of becoming climate-neutral by 2050.
"The biomass balance approach is one pillar of our carbon management program, which has a major impact on CO2 emissions and the saving of fossil resources. Both aspects are crucial to overcome the climate challenges of today."
Both the allocation process and the product itself are certified by independent auditors using the RedCert standard, according to the company.
Alongside this, the specifications and technical properties of the product are identical to those of the conventional plasticizer – which, Tenocap adds, maintains the sealing performance of its metal closures.
The collaboration between Tecnocap and BASF demonstrates the ongoing commitment by both to circularity and sustainability goals for the plastics industry.
Last month, BASF introduced its IrgaCycle additive solutions for recyclers, compounders, and convertors, which is aimed at increasing the amount of recycled content in end-use applications like packaging.
Meanwhile, last year, Tecnocap introduced a portfolio of aluminium aerosol cans and bottles made from 100% recycled aluminium, along with an extensive range of metal closures.