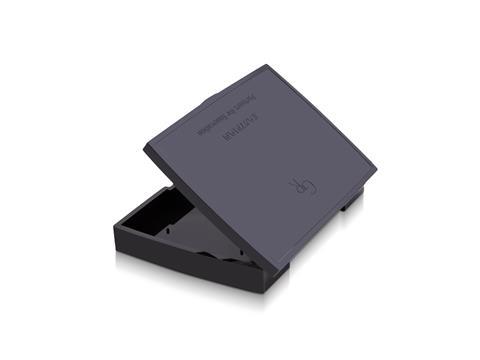 Clark Ensminger, Market Development Manager, Cosmetic Packaging, Eastman
How does this material compare to the conventional use of metal with regards to durability and functionality?
For many plastic compact cases, a metal rod is required in the hinge mechanism to make opening and closing possible. Unlike other plastics, Trēva does not fuse when overmolded. For a hinge application, this means in a single process, Trēva can be injection molded over an existing hinge mechanism and remain free to move. This in turn enables the opening and closing of a case without a metal hinge and instead with plastic over plastic.
Do you think the cosmetics sector pushes sustainability in packaging as prominently as other sectors, such as food?
We are proud to participate in an industry that takes sustainability seriously. When we engage with global cosmetics brands, we are pleased to see this drive match what we see in the food sector.
How important is it to innovate and 'think outside the box' when it comes to packaging design? Do you think there are conventional ways of packaging development that could be easily changed with significant outcomes?
The world is ever changing, and novel solutions to address ever-evolving problems is a must. It is critical to think outside the box when tasked with providing beautiful packaging that does not compromise the health of our environment. Even luxury brands are buying into the notion that smart, elegant design trumps more packaging.
Additionally, advances in material science (like Trēva) are bringing options to designers that no longer require compromise on performance or aesthetics. Continuing to invest in cutting-edge materials that also have a sustainability profile will be a key to success moving forward.