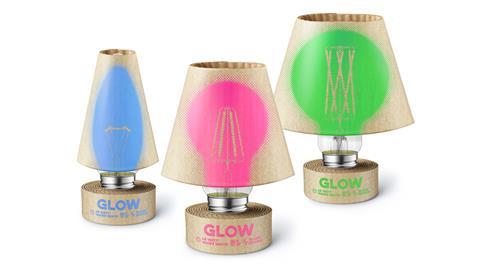 Global creative agency Anthem Worldwide's Benelux team are passionate about the role of design in creating more sustainable packaging solutions. Using insight driven design as a tool for innovation, this four-part series showcases a range of future focused concept designs looking to reduce the negative environmental impact of packaging.
Currently, there are over eight billion common light bulbs in use worldwide. The thinking behind the concept design of Glow was driven by a desire to find a way to reduce the use of packaging within the light bulb market and a frustration with the unchanging and duplicate packaging formats currently on shelf. Anthem challenged themselves to breakthrough this sea of sameness and provide a solution with easier navigation that's better for the planet.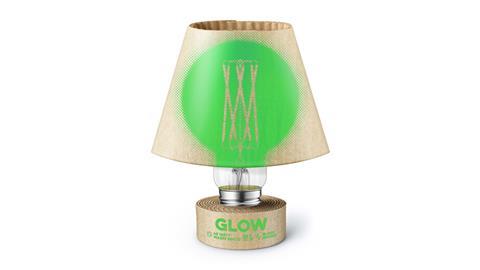 Senior designer Jasmin Bühring comments:
"Commodity products don't need to be so boring! Glow is a simple and effective plastic free design solution using a singular packaging material – recycled corrugated carboard. The cardboard is folded using a concertina method to strengthen the pack and help secure and protect the bulb in its position on both top and bottom."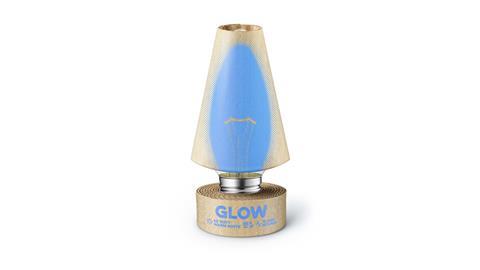 The design on the front of the packaging allows consumers to easily navigate the shape of the bulb, leaving a small gap at the bottom of the bulb to allow the filament to be checked prior to purchase. The design is also of course reminiscent of a lampshade, adding an element of humour to the concept brand – helping it to stand out and entice consumers on shelf.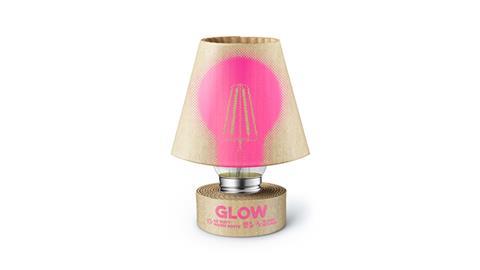 The bright neon colours are on trend and bring a modern and more approachable tone of voice to the packaging design – they also serve as a nudge to the brightness of the light the bulbs will afford.
To read more about Anthem's approach to design as a tool for innovation click here or join the Packaging Europe team at this year's Sustainability Awards.