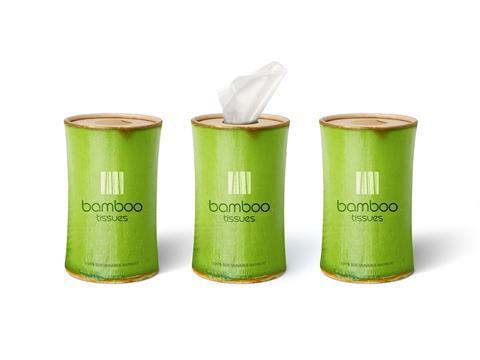 Global creative agency Anthem Worldwide's Benelux team are passionate about the role of design in creating more sustainable packaging solutions. Using insight driven design as a tool for innovation, this four-part series showcases a range of future focused concept designs looking to reduce the negative environmental impact of packaging.
Bamboo is the fastest growing plant on the planet. It can grow 3 feet in height in 24 hours and unlike other woody plants, bamboo reaches maturity after only 3 to 5 years. Bamboo is also low maintenance in terms of management and cultivation requiring no irrigation and one third of the amount of water as compared to growing other materials such as cotton.
Incredibly, bamboo also releases 30% more oxygen into the atmosphere and absorbs more carbon dioxide as compared to other plants. Because of these features, bamboo greatly decreases the amount of greenhouse gases in the atmosphere and cleans the air. Growing more bamboo positively benefits our planet and indeed all inhabitants collectively.
Bamboo is also incredibly strong and maintains its strength through processing its fibers. Viscose from bamboo has even been compared to some of the most luxurious fabrics such as silk and Egyptian cotton – it's softer and indeed more absorbent, absolutely perfect for face tissues!
For all these reasons, if planted and harvested responsibly, bamboo is an amazingly sustainable choice for product and packaging material.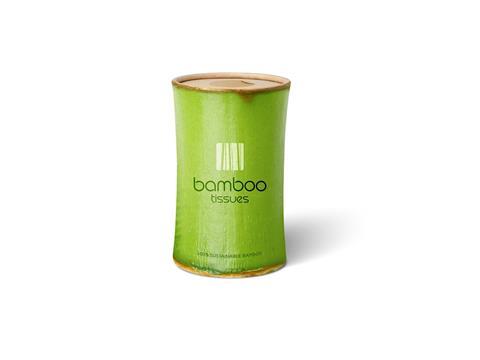 Senior Designer Kim Dero comments;
"Bamboo Tissues concept design is inspired by all the amazing benefits of the natural plant – including its structure. The individual stems of a bamboo plant, known as culms, when cut are similar to the shape and structure of a simple can – perfect for storing face tissues."
Both packaging and tissues are made from 100% ethically and sustainably sourced and produced bamboo pulp including the peel-off lid secured with food grade glue - all elements are fully biodegradable. The graphic design mimics the natural texture of the bamboo plant to help celebrate the plants natural properties and support the organic and sustainable credentials of the brand.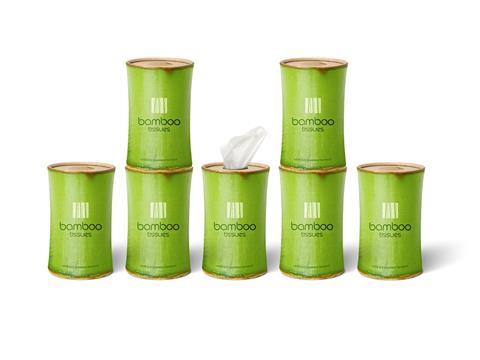 The packaging structure also allows easy stacking to save space and cost through the supply chain. On shelf, the stacked products further mimic the full plant itself connecting multiple culms on top of one another. The beauty of the design is in its simplicity, exactly in line with the modesty and charm of the bamboo plant itself.
To read more about Anthem's approach to design as a tool for innovation click here or join the Packaging Europe team at this year's Sustainability Awards.