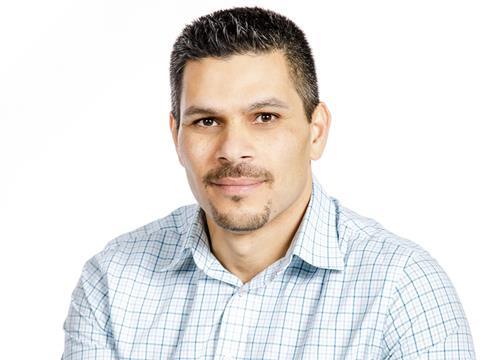 Hassan Rmaile, VP / GM at Avery Dennison Label and Graphic Materials EMEA, discusses the role of transparency and accountability when delivering on FMCG sustainability promises as well as the role of the Covid-19 crisis in accelerating this.
It is important for brands to be able to hold themselves accountable on their sustainability pledges, and businesses like Avery Dennison, which are upstream in the value chain, can play an important role in facilitating this.
Arguably the biggest and most impactful trend in the food and beverage industry is the demand for greater transparency from brands by their customers. Conscious consumers want to know and understand what ingredients are in their food, as well as where it came from and what its environmental footprint is. The need for transparency has been galvanized by the rapid spread of the coronavirus, which showed just how quickly change can be implemented if the need arises. Surveys say that 70% of people think that trusting a brand is more important now than it was in the past.
From sourcing sustainable packaging materials to using labels to list ingredients, recycling guidelines, and using RFID labels to collect data that helps regulate supply chains, materials will be key in unlocking transparency for consumers and brands alike. Transparency brings consumers increased visibility, safety and education, and provides businesses with unprecedented control over their supply chains and environmental footprint. Avery Dennison is enabling brands to be transparent both through providing sustainable labels and packaging materials as well as traceability through RFID technology.
The Covid-19 pandemic has been a global crisis, but has also brought opportunities – it highlighted the clear need across the globe for contactless technology and for traceability and transparency in the supply chain. At Avery Dennison, we combine the intelligent labels part of our business with the packaging part of our business, and combining these two, we can bring a lot of value, unlocking some of the key obstacles towards a fully circular economy.
Collaboration across the value chain
At Avery Dennison we are engineering solutions that are themselves sustainable and improve the sustainability of whatever value chain they're a part of. Our intelligent labels, for example, offer the potential for huge sustainability gains by enabling far more efficient supply chains and better communication with consumers about proper recycling and food waste management. In addition, we are designing our products in a way that takes their entire lifecycle – and that of the products they're part of – into account, to ensure that our 'sustainability' doesn't come at the expense of the next link in the value chain. We are developing products for a circular economy in which raw materials, once extracted, stay in use and out of our water, air, and soil. And because sustainability is a team sport, we're reaching out across the vast ecosystem we occupy to collaborate and bring solutions to life at scale and quickly.
As a company, we are committed to making every product we develop more sustainable than its predecessor. As part of our disruptive 360 ecosystem, we engage with an extensive ecosystem of venture start-ups, brands, recycling companies, forward thinking suppliers, OEMs, as well as other capability or technology enablers.
In order to solve the big sustainability challenges the world faces, we feel very strongly that combining all the thought leaders across the value chain is the way forward. Of course it's important to make sure our own products are sustainable as a standalone, i.e. thinner, more efficient, more environmentally friendly adhesives etc. But we also have big social responsibilities to make sure when we make these solutions, we don't shift the carbon emissions and negative impact to somebody else in the value chain. This should be a fully circular discussion across all the partners within the value chain.