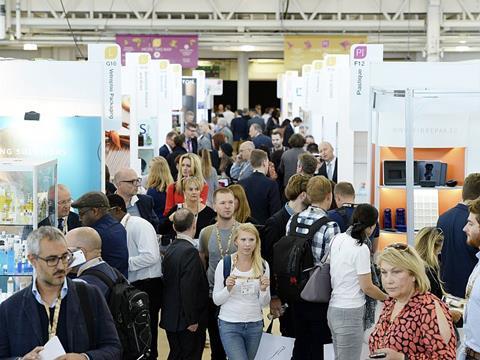 Packaging Innovations and Luxury Packaging London has announced the launch of The Big Plastics Debate 2.0, which will see experts from all corners of the packaging supply chain address the issue of plastic waste.
Run in association with The Foodservice Packaging Association and On Pack Recycling Label, the debate brings together Coca-Cola, M&S, Church & Dwight, A Plastic Planet, WRAP, Veolia, BBIA, The Packaging Federation, OPRL and Prismm Environmental to discuss responsible plastic use, waste management and viable plastic alternatives in a cutting-edge session that will present some of the hottest new innovations in packaging.
The event will also showcase a plastic-free aisle for the first time in the UK through a partnership with A Plastic Planet. James Drake-Brockman, Divisional Director of Easyfairs' Packaging Portfolio, comments: "From Blue Planet to the Houses of Parliament, the issue of sustainability within the packaging industry is consistently under the spotlight, with packaging professionals facing increasing pressure to balance practicality and cost efficiency with the need for more eco-friendly solutions. It's important to showcase a balanced discussion that addresses this challenge from all angles and allows the packaging industry to make well-informed decisions. This debate will do just that."
The Big Plastics Debate 2.0 will run across both days of the show, which returns to London Olympia on 12 & 13 September, bringing together some of the brightest minds from the sector to tackle the plastic in packaging challenges and misconceptions. Day One will begin with a look at how the Government is addressing the plastic waste issue and the likely implications that this will have for the packaging industry. Top brands and retailers will then take to the stage to discuss how the industry can take a more responsible approach to the issue of sustainability, with panellists including Kevin Vyse, Senior Packaging Technologist & Circular Economy Lead at M&S, Julian Hunt, Vice Present, Public Affairs and Communications at Coca-Cola and Paul Day, Senior Packaging Technologist at Church & Dwight.
Day Two will host a panel of leading experts, including Sian Sutherland, Co-Founder of A Plastic Planet; Peter Maddox, Director at WRAP; Richard McKinlay, Head of Circular Economy at Axion; David Newman, Managing Director of BBIA; Ian Bates, Co-Founder of Reelbrands and Dick Searle, CEO of The Packaging Federation, for the 'Materials Showdown' session. This Dragons' Den style session will see a diverse and cutting-edge selection of plastic alternatives battle it out. Participants will include:• Futamura - producers of renewable and compostable cellulose films• Transcend - recently appointed by McDonald's to provide its paper straws• Skippingrocks Lab - a sustainable packaging start-up and pioneer in the use of natural materials extracted from plants and seaweed• Evesham Specialist Packaging - compostable paper pulp packaging producers• FFP - flexible packaging innovators• BillerudKorsnäs - sustainable packaging specialists• Ball Corp - metal packaging leaders • SIG Combibloc - aseptic packaging manufacturers
The Big Plastics Debate 2.0 will finish with an interactive panel discussion, which will address the challenges around waste management. Experts from On Pack Recycling Label, Prismm Environmental, WRAP and Veolia will all offer their advice on 'closing the loop' as they consider solutions to ensure we recycle more.
In addition to The Big Plastics Debate, the event will host the first ever plastic free aisle in the UK. Developed in partnership with A Plastic Planet, who helped Dutch supermarket Ekoplaza deliver the first ever plastic free aisle, the show will host a display showcasing the cutting-edge packaging that can help reduce unnecessary plastic packaging.
James Drake-Brockman, Divisional Director of Easyfairs' Packaging Portfolio, concludes: "Sustainability has always been a big part of the show, but the issue of plastics in packaging is more prolific than ever. We've got some amazing innovations on show this year and a gathering of industry heavyweights that will make for a lively, heated and honest debate. It is an event not to be missed!"