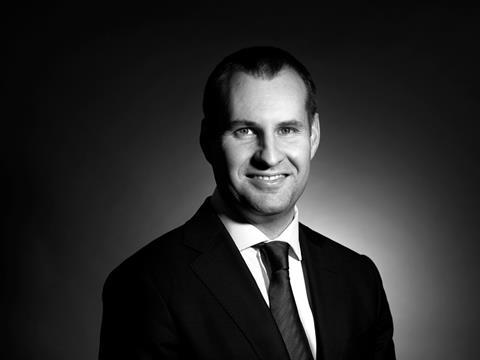 The world of fast moving consumer goods (FMCG) packaging is changing rapidly, with new demands around e-commerce-ready options, a greater focus on sustainability and an increased need for product segmentation and customisation, says Barry Sheehan, director at global M&A advisory firm Livingstone.
Such influences are having a huge impact on investment activity within the sector, as players large and small seek to adjust their portfolios and capabilities to be better placed for the growing market. According to a recent report, the FMCG packaging market will see CAGR growth of 4.6% from 2019 to 2024.
For FMCG goods sold direct to the consumer through ecommerce, the role of packaging has to fulfil many roles, ranging from protection through to brand communication. Such packaging needs to be lightweight enough to minimise shipping costs, yet robust enough to survive the returns process if needed. But it also still needs to be appealing and attractive to the consumer's eye.
As a result, modern FMCG packaging has to combine function with substance. Since the customer's only interaction may have been via a digital channel, it is more important than ever that it resonates with the customer upon delivery or, if in store, grabs the consumer's attention enough to stand out from the competition. At the same time, it must fulfil its role of protection whilst forging a strong relationship between the brand and its potential customers.
Responsible behaviour is more important than ever
This relationship-building role is especially important when it comes to sustainability, since it's an emotive subject that can make or break a consumer's relationship with a brand. Although it's something that's long been on the agenda of both FMCG manufacturers and their packaging suppliers, consumer tolerance over irresponsible packaging choices is probably at its lowest point currently.
Especially in the case of FMCG products going directly to consumers' homes, there is an increasing expectation that brands will behave responsibly and do all they can to minimise their environmental impact. For example, customers want to see the use of recycled or recyclable packaging, a choice of paper over plastic where possible, and minimal waste. And if they don't, it's likely they will call out such non-compliance, either via social media reviews or during unboxing videos.
It's an issue that FMCG brands simply can't afford to ignore – especially given the current focus on the environment. Today's consumer has a voice that they are not afraid to use to highlight brands that aren't behaving responsibly.
Packaging is getting more personal
It's not just around sustainability that deals are happening, however. FMCG brands are increasingly segmenting their ranges or localising products to individual markets and tastes, as well as allowing customisation and personalisation, either for promotional reasons or customer choice.
Customisation is likely to continue fuelling activity in this sector, as brands look to respond to consumer demand for products ever-more targeted to them. This should come as no surprise, as the potential wins are big if such customisation can be done cost-effectively. For the most part, these are customers who are willing to pay more for something unique.
Brands are also customising packaging for promotional campaigns, making short run capability an important factor in the packaging market. Such packaging helps brands stand out with pop-up campaigns.
Packaging for the future
There are other trends to consider too. Shelf-ready packaging is becoming more important thanks to the role of budget supermarkets who rely on this type of packaging for quick replenishment and display. Here too brands are realising the power that even secondary packaging has to support their messaging.
None of these trends are going to go away any time soon, and influences such as sustainability and the need for short-run capability will in fact drive demand as FMCG brands fight for recognition in an increasingly crowded marketplace. Packaging is a more important tool in their marketing armour than ever.
As a result, there is no doubt that there will be further investment in these areas – particularly around larger corporates looking at how they can make their businesses and their product offers more environmentally friendly. Whether it's investing in IP and new technology, acquisitions, partnering or developing new solutions themselves, one thing is for sure, further consolidation in this area will happen.