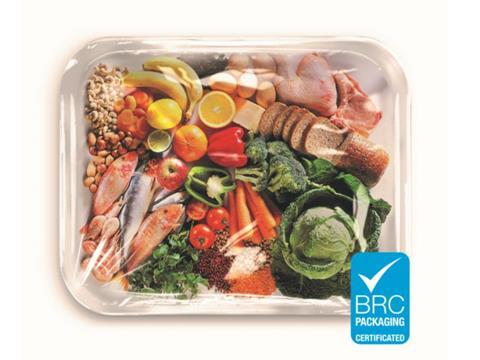 As the debate about plastics rages on, packaging producer Supravis weighs in with a big-picture overview of the environmental challenges facing the industry today and the important role of multilayer films in addressing them.
2018 truly started with a bang, as the European Commission's newly released Plastics Strategy, demanding all plastic packaging to be recyclable by 2030, reignited the debate about the role of plastics in our economy and its impact on our environment. For weeks, news channels and social media became inundated with heartbreaking images of sea creatures struggling to adapt to life among plastic waste in the world's oceans. The increased scrutiny of the plastics industry generally, and the plastic packaging segment specifically, is a welcome development. It is the regulators' duty, and the packaging industry's responsibility, to work towards the objective of a safer, cleaner planet. However, before embarking on this mission it is important to take a wider look at the current situation and the implications of the proposed changes in order to ensure that their benefits do indeed outweigh the costs.
Defining the challenges
The figures cited by activist groups are staggering. An estimated 32% of all plastic packaging produced leaks out into the Earth's ecosystems, destroying natural habitats and decreasing quality of life. Every year, over 8 million tons of plastic are dumped into the oceans alone and the negative effects of this process are estimated at around $40 billion annually. In this light, the EU's move appears at first glance to make sense. However, it is important to realize that less than 2% of that global phenomenon is observed in Europe. Asian countries account for over 80% of the problem, due to a lack of enforcement of regulation prohibiting trash from being thrown into the water. European citizens need to understand the geographic distribution of this problem in order to avoid conflating images shown in the media with the situation on the continent. European politicians, on the other hand, need to pressure their foreign counterparts for large-scale systemic action and tailor EU regulations to the level of threat specific to their domain, instead of issuing blanket directives.
The risk associated with overly simplifying the above problem is that the unquestionable benefits of plastics will go unnoticed and may ultimately go away. The dynamic growth of plastic packaging volumes over the last 50 years is as much an environmental challenge as it is a testimony to its superiority in everyday applications. Examples include pouches which substitute metal cans and plastic bottles which substitute glass containers. This trend has the obvious environmental benefit of greatly reducing the weight and therefore the greenhouse gas emissions associated with its transport. Furthermore, plastic packaging has significantly increased the convenience of use for consumers – it is difficult to imagine going back to can openers or heavy and fragile glass bottles. Indeed, humans have become so reliant on plastic packaging that sometimes its benefits are taken for granted and therefore not always realized.
Perhaps the most important advantage of plastic packaging is its role in reducing food waste. To put some figures into perspective, for every kilogram of ocean plastic produced annually there are over 160 kilograms of food waste produced every year, which constitutes roughly one third of all food production. Almost unimaginably, its annual economic impact is close to $1 trillion. The amount of food wasted every year in Europe alone is enough to feed 200 million people, while saving just 25% of the global volume could feed almost a billion people. Plastic packaging is perhaps the area with the biggest potential, as it protects food in all segments of the supply chain – from processing, through transport, all the way to consumption. Many of us appreciate the safety, presentation and convenience of plastic packaging without ever considering the hidden ethical benefit of food waste reduction.
The role and responsibility of multilayer packaging
Within the packaging category, there is perhaps no greater unsung hero than the multilayer barrier film segment. Often seen as a laggard in the fight against plastic waste due to poor recyclability, in reality it is the youngest, most sophisticated and most innovative branch of the packaging industry. Barrier films address the most challenging applications, such as quickly perishable fresh food, which is also the category where waste figures are highest. In developed economies, nearly 50% of the value of all food waste occurs in the three categories of meat, dairy and fish. Using the right multilayer packaging can greatly increase the stability, safety and shelf life of those sensitive products, by offering puncture resistance to stop leakages, transparency to allow visual inspection and extended expiry dates to increase flexibility across the value chain. For example, beef portioned at point of sale and packaged in a foam tray and cling wrap will keep for about four days – that same piece of meat vacuum-packed in barrier film will stay fresh for a whole month. Efficient plastic films not only decrease the environmental impact of excessive farming, but also allow the use of ever thinner and lighter materials without sacrificing functionality, which drives down the carbon footprint of the package itself.
At Supravis Group we work hard every day to shatter the perception of Central and Eastern European businesses being low-cost producers uninterested in eco-friendly initiatives. In fact, with perhaps the most modern production base in the world we are best equipped not only to be competitive, but also to provide our own answers to the environmental challenges facing the industry today. Through constant investment in cutting-edge technology and R&D, we are able to produce our packaging using energy-efficient processes and design products that perform better with fewer resources. For example, our laminates include films as thin as 25 μm, which is also the thickness of our most sophisticated high barrier shrink films. Having recently commissioned a new 11-layer cast film line, we already observe the potential for producing thermoforming films with record amounts of in-house recycled content, while also downgauging them to well below 100 μm and at the same time increasing their stability and puncture resistance. Our 30+ years of experience has taught us to use the highest quality resins available and combine them in proprietary film structures, which for example can extend the shelf life of fresh meat even up to 60 days, despite being thinner and lighter. All of our products are made with raw materials which are not only fully compliant with EFSA and FDA norms, but which more stringently do not contain any materials whose disposal is toxic to the environment, such as PVC or PVDC. Furthermore, we constantly look to the future and leverage our R&D by cooperating with established suppliers of machinery, resins, inks and adhesives in order to find new formulations for our films, which take into account issues of recyclability and biodegradability.
In order to better address the challenges that lie ahead we must adopt a big-picture approach which weighs potential solutions against all aspects of the environmental problem of plastic packaging. More specifically, better communication is needed to explain specific threats and a more tailored response is required to counteract them. This debate must be founded on empirical data and a deep understanding of the sometimes elusive trade-offs which inevitably will become apparent. The plastic packaging industry is incredibly fragmented and varied and we must resist the temptation of analyzing it using catch-all quantifiers and crude methodologies. It is particularly important to realize that for some types of packaging, such as multilayer barrier films, the environmental implications are much more complex than for others and any prohibitive measures carry the risk of misjudging the net effect. The key is to design regulation that puts us on the right path, while at the same time promoting products and producers that do their fair share in mitigating challenges to sustainability.
More info: