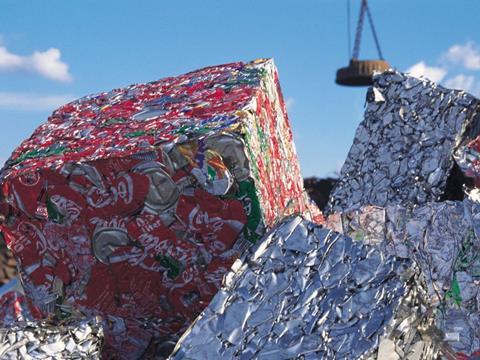 People in the UK and across Europe are recycling more steel packaging than ever before, according to APEAL, the Association of European Producers of Steel for Packaging.
The latest figures show that recycling of steel packaging across Europe has reached a new all-time high of 79.5% which means that close to eight of every 10 items of steel packaging bought in Europe, have been collected, recycled and made available for the manufacture of new steel products.
Alexis Van Maercke, secretary general of APEAL, said: "Steel is a permanent material which means it can be recycled forever with no loss of quality. It's unique barrier properties also mean that food packed in steel has the equivalent vitamin content to freshly prepared food, without needing preserving agents.
"Steel is already the most recycled packaging material in Europe and the latest figures show just how close we are to reaching the industry's self-imposed target of 80% by 2020 which is thanks in no small part to the concerted efforts of the industry, supply chain and ultimately, responsible action by consumers."The new all-time high recycling rate for steel packaging, representing data from 2016, shows an increase of 2 percentage points on 2015 data and is indicative of how steel for packaging's recycling rate is pulling ever further away from that of other packaging materials.
Alexis added: "The new record recycling rate for steel packaging confirms steel is Europe's most recycled packaging material for the twelfth consecutive year. It shows that a truly circular economy which reduces waste, saves resources and closes the material loop is well within reach."The methodology and data sources used by APEAL to calculate the recycling rate have been independently reviewed, audited and certified by energy and waste specialist consultancy, Eunomia.
More info: