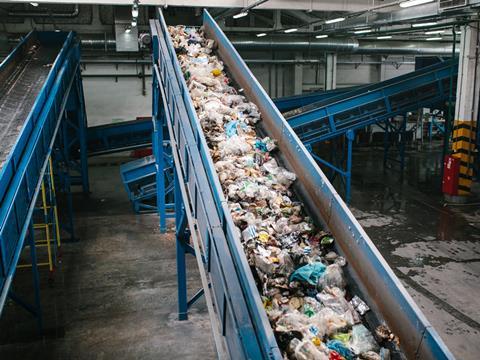 The Holy Grail project is one such collaborative effort, focusing on solutions for improved sorting efficiencies and setting standards for tracer and watermark solutions. As part of the initiative TOMRA is helping assess the technical feasibility of new sorting technologies. TOMRA has also been involved in the PRISM project, along with partners including Nextek, Brunel University, CCL, Mirage Inks, Cleantech Europe and WRAP. PRISM has developed coded labels using non-rare earth based luminescent compounds as well as materials recovered from fluorescent lamp recycling. In addition to assisting recovery of PP food packaging, HDPE milk bottles and sleeved PET, it is envisaged that the technology will open up new markets for recovered fluorescent compounds.
So are tracers and/or watermarking likely to transform the recycling landscape? It's a bit early to make bold predictions.
"It's still difficult to assess their impact on the recycling landscape, as it will largely depend on a wide acceptance both by packaging producers, brand owners, retailers and the possible business model for the waste and recycling industry," says Mr Lambertz. "Any technology that can help to increase and improve recycling should be assessed. However, solutions for very fragmented streams are usually difficult to establish in the recycling industry. A certain volume is needed to make it economically feasible."
Nevertheless, there's broad consensus around the fact that ineffective separation is one of the fundamental reasons that so much plastic in Europe ends up in landfill or incineration. Mr Lambertz concludes: "Recovering these lost commodities would make a huge contribution to increasing recycling rates. Meeting future recycling targets requires holistic action and improvement, including design for recycling and increased collection rates – but improved sorting technologies will play a critical part."
Come along to hear Gian De Belder discuss the Holy Grail project and P&G's broader sustainability strategies at the Sustainable Packaging Summit from 13:00 on 23 October at Scanpack, Gothenburg. Tickets to the Summit and Sustainability Awards 2018 are free but arrive promptly to ensure you get a seat.