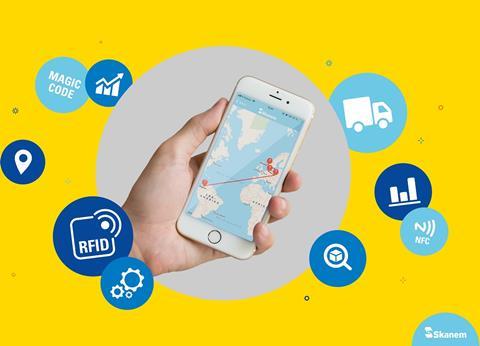 Smart Labels by Skanem bring innovative new possibilities for product promotion, protection and tracking.
Smart. Powerful. Simple. Smart labels by Skanem are an end to end full offering of Smart labels, from printing to connectivity to analytics. With strategic collaborations with the strongest players in the industry and over 110 years of experience, Skanem is one of the very few suppliers that can truly be called a one-stop shop for all your Smart Label requirements.
Whether its product promotion, protection or tracking, Skanem offers you a smarter solution based on your specific needs.
The Skanem Group today launches Smart Labels as the latest addition to their product offering. These labels open up a world of possibilities for a brand/ product whether it is by improving the brand experience, added security layers, traceability throughout the supply chain or all of these together. All this is just a simple scan away, making it convenient, and easy to access for the masses.
RFID, NFC, hidden codes, machine-readable and human readable codes power Smart Labels by Skanem. All information is stored and managed via a cloud based data management system.
As a supplier of a full range of Smart Labels, Skanem makes the process much simpler by offering an end-to-end Smart Label solution that is best suited for your specific needs, from technology, conversion, design and of course printing the labels.
More info: