Watch on Demand
Event Overview
Fogging, or the undesired formation of small water droplets on the surface of films, is a common problem when packing moisture-containing products such as fruit, vegetables, or meat in a tight container. This not only makes packed food look less fresh and less attractive, but sensitive applications can even be damaged or have their shelf-life reduced due to the presence of water droplets.
Oriented polyester film converters and thermoformers can now count on an innovative Antifogging Compound that offers durable, transparent, and homogeneous performance for direct food contact PET packaging.
The SUKANO® Antifogging Compound ensures easy handling without the requirement of additional machinery investment and eliminates the need for secondary processing steps, such as coatings.
In this webinar, you will:
Learn about SUKANO® Antifogging Compound for oriented polyester films and thermoformed applications to replace coating technology.

Gain an understanding of how to achieve a transparent, durable, and homogenous antifogging effect.

Find out about the recyclability and circularity test results of the SUKANO® Antifogging Compound.
Meet Your Speakers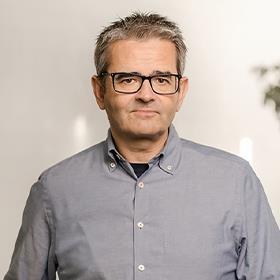 Michael Kirch
Head of R&D, Sukano AG
Michael Kirch joined Sukano in 2007 and has played a leading role in the company´s development of functional and optical masterbatches and compounds for the plastics industry. As Head of R&D, he has managed a global group of engineers, chemists and technicians, as well as the global R&D technical centre. With over 25 years of experience in the plastics industry, he and his team provide outstanding support to customers worldwide that manufacture polyester and specialty resins. Michael holds a master's degree in material science and a bachelor's degree in business administration.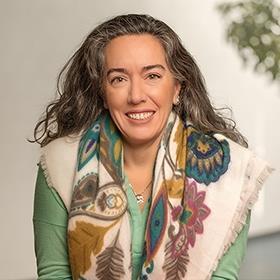 Alessandra Funcia
Head of Marketing and Sales, Sukano AG
Alessandra Funcia is Global Head of Marketing and Head of Sales EMEA at Sukano AG. With almost 20 years of experience working in leading global & regional roles in multinational companies focused on the colour and additive masterbatches business, she is responsible for the planning, development, and implementation of market strategies and communication activities, with a focus on specialty resins, recyclability, and biodegradable plastics.
Alessandra is a yoga practitioner, nature lover and local communities supporter. In her free time, she acts as an environmental activist using science-based approaches to set priorities and promote impactful changes in our daily life.
About Sukano

Discover more about Sukano: www.sukano.com

Sukano is a global specialist in the development and production of additive and color masterbatches and compounds for polyesters, biopolymers, and specialty resins. The company is driven by expertise and devotes its technical knowledge to developing innovative products and highly specialized solutions that go into packaging, textile, building & construction, consumer durables, and healthcare. The company is a family-owned Swiss business, with additional manufacturing facilities in the USA and Malaysia.