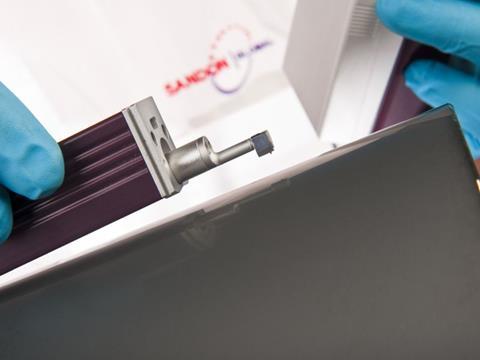 At stand 7E51 at Labelexpo, Sandon Technologies will showcase solutions to address the technical challenges facing narrow-web printers.
"Fluid UV" is a combination engraving covering both solid and tone work on one plate. Also used for HD print as it holds a dot and minimises "pin-holing" and ink "spitting" through improved release characteristics leading to "clean" print. The company achieved reduced doctor blade vibration as we produce a smooth cell micro-finish, which in turn extends the lifespan when compared to conventional 60º engravings.
For high opacity whites the "HOW" engraving has been developed in partnership with a plate, ink and tape manufacturer. With the shared aim of delivering a rotary screen quality opaque white for narrow-web application. Conventional thinking has been replaced with an anilox that gives you total control. Four different volume levels are offered to suit the text and solid density required whilst maintaining press speed and eliminating costly screen heads.
The patent pending engraving known as "GMX" has been designed to address the challenges when laying down special and heavy coatings including tactile varnish, adhesive and metallic inks. Its efficient shallow cell design increases coat weights whilst reducing cell blocking when using large coating particles.
ProjectBLUE® is a HD fixed colour palette solution in conjunction with R3, delivering high print quality challenging gravure at the same time reducing costs and is ideal for short runs and fast changeovers. Ink delivery and image consistency is optimised by linking superior colour separations, differentiated screening and unique plate patterning.