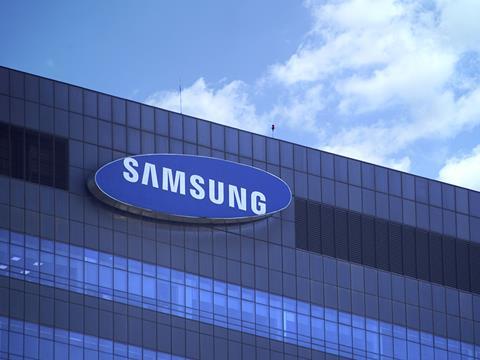 As part of its new 'Galaxy for the Planet' sustainability commitments, Samsung has set out its plans to eliminate single-use plastics from its product packaging.
"We believe that everyone has a role to play in providing innovative solutions that protect the planet for generations to come. Samsung understands our efforts need to match our scale, our influence, and the magnitude of the entire Galaxy ecosystem around the world," said TM Roh, president and head of Samsung Electronics' mobile communications business.
"Galaxy for the Planet is an important step in our journey toward creating a more sustainable world, and we will do so with the openness, transparency, and collaboration that drives everything we do."
In terms of its packaging, Samsung is investing in what it describes as "new and innovative eco-conscious materials" for its products. With the goal of using recycled material across all new mobile products by 2025, Samsung plans to use various recycled materials within its products, while taking their strength, aesthetics, and durability into consideration.
A key pillar of the company's new strategy is the elimination of single-use plastics from its product packaging by 2025. This will include reducing, removing, and replacing what Samsung deems to be "unnecessary resources and materials" that are traditionally used in device packaging and replacing them with "eco-conscious" solutions.
Samsung is also minimizing waste generated at its mobile worksites, with the commitment to divert all waste from landfill by 2025.
The company aims to achieve its initial goals by 2025, and it will aim to evolve its commitments to address new challenges beyond 2025.
Meanwhile, Samsung says that it will continue to discover new ways to address the climate crisis and expand its role in accelerating progress to achieve the Sustainable Development Goals. It has committed to reporting its progress transparently and working with industry peers and partners throughout its sustainability journey.