ROVEMA establishes next level of customer service with its Customized Experience. We find out more in our latest Spotlight.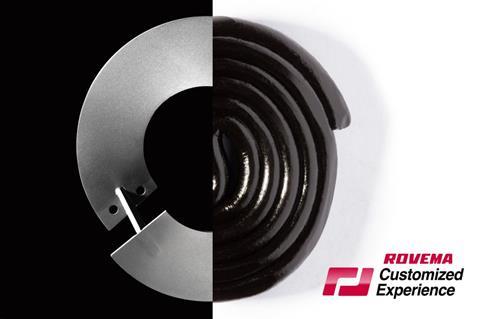 Sometimes we have to break new ground to set higher standards. Leading packaging machinery supplier ROVEMA shows courage by stepping out of the box and opting for its own in-house exhibition instead of traditional exhibition participation - for the sake of customer orientation.
In May, Germany's largest trade fair for packaging solutions will take place in Düsseldorf – and for the first time in many years, ROVEMA, one of the market leading packaging machine specialists, will not have a booth there.
What is the reason for this unconventional decision of ROVEMA? They know, trade shows are a great way to network and showcase your products – "but for us it is all about the customer's products, not ours", says Florian Lude, CSO of ROVEMA.
Therefore, this time ROVEMA decided to invite its customers to their own in-house exhibitions, tailored to their industry-specific needs: At the new "ROVEMA Customized Experiences" event series, clients will experience ROVEMA's application know-how, machine demonstrations specifically tailored to their requirements, and valuable expert input from ROVEMA's cooperation partners.
"Our goal is to find the best possible packaging option for each individual customer. This can only be done in such a setting. We sell a solution, not just a machine," Lude explains.
The next Customized Experience will focus on confectionery and snack manufacturers and their needs. It takes place on May 3, 4, 10 and 11 at the ROVEMA headquarters in Fernwald – before and after interpack, so that customers can enjoy both.
First Customized Experience was a success
Already the first event in March showed that ROVEMA's Customized Experience is a real recipe for success and is well received by customers: numerous international guests visited the Customized Experience for Coffee Industry.
"With this event, ROVEMA proves to us that their ultimate goal is really to offer us customized packaging solutions at every level – from consulting on the design of the packaging line to deciding which packaging variations are most individually suitable," says a guest who runs a sustainable coffee roasting company in Denmark.
The ROVEMA employees are also fans of the Customized Experience, even though they always enjoy exhibiting at trade shows. "But we know that our Customized Experience is the very best way to respond to our customers individually and comprehensively", says ROVEMA CEO Christoph Gusenleitner, emphatically supporting ROVEMA's decision to hold this intense in-house trade fair.
ROVEMA lives customer centricity throughout
By the way: Because customer satisfaction is ROVEMA's top priority, the company will offer guests of the Customized Experience for the Snack and Confectionery Industry a shuttle service from the Interpack grounds as well as from the train station and airport to the venue in Fernwald, Hesse. Even those who would like to attend but are unable to do so will be catered for. They can discover customized packaging solutions in the new digital "ROVEMA Experience Hub" at rovema-experience.com.
Do you want to register for the "ROVEMA Customized Experience" or for the "ROVEMA Experience Hub"? Visit rovema-experience.com/
This content was sponsored by ROVEMA.