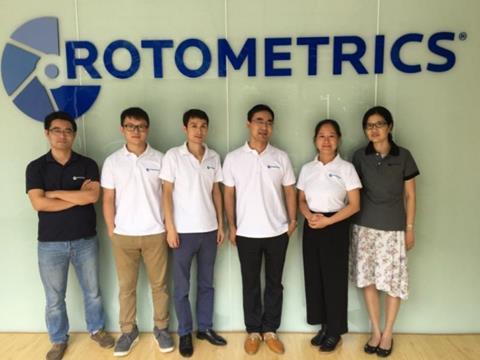 RotoMetrics, a leading manufacturer of flexible and solid rotary tooling, recently announced the opening of a brand new site and technology center, located at 105, Building 2, 168 Shengpu Road, Suzhou Industrial Park, China. The new facility expands RotoMetrics commitment to growth and service in mainland China.
The new location is supported by a staff of six RotoMetrics employees. The facility will house a dedicated sales force, technical support staff, converting technology center and a solid die repair department. Paul McKay, General Manager of RotoMetrics Asia, commented;
"We researched locations for nearly a year to find the perfect spot for our new China site. We talked to customers and asked them what they were looking for in regional support that other rotary tooling companies could not provide. This facility will provide the service and support customers are asking for, including; a solid die repair center opening in early 2018 that can quickly re-sharpen and repair RotoMetrics RD300 solid dies. Additionally, we offer a Converting Technology Center where customers can come and learn about the latest advancements in rotary die applications, plus training opportunities so our customers can get the best press performance. Finally, this location gets us closer to our Chinese customers and places a key resource in the areas where our customers do business."
RotoMetrics is committed to offering the broadest range of rotary converting solutions on the market and the recent merger with Electro Optic expands the portfolio of converting solutions on a global basis, enabling customers to do more than ever when comes to converting the thinnest films and the most abrasive materials. Ask how RotoMetrics unique combination of exceptional people offering unparalleled support, reliable solutions that create value and speed that seizes business opportunities truly helps customers Unlock the Power of Precision.
More info: