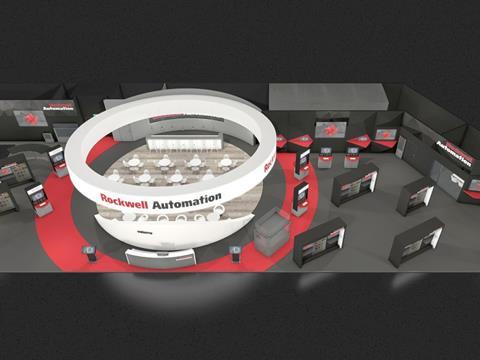 Some companies have already made progress towards achieving their digital transformation goals, but most are still working out how best to start.
There is no "one size fits all" approach because every enterprise has unique requirements. At SPS IPC Drives 2017 (Hall 9, Stand 205), Rockwell Automation will show how it can help every manufacturer and machine builder – wherever they are on their journey towards Industry 4.0.
The Rockwell Automation approach to Industry 4.0, The Connected Enterprise, facilitates connectivity between humans, machines, processes and networks. The company will illustrate the next steps companies need to take in their journey towards the Connected Enterprise – regardless of the stage they are at today.
Solutions for manufacturers
One of the main challenges for manufacturers is how to introduce connected technologies without compromising production, worker safety or data security. This is where remote monitoring and cloud-based production line analytics can help. They improve visibility into manufacturing processes while helping to prevent quality and other issues before they arise. At every stage in the Connected Enterprise journey, Rockwell Automation has the right expertise and solutions for customers in their current situation.
Highlights for manufacturers include solutions for:Operational productivity – ThinManager® solutions to manage information and streamline workflows; integration of smart machines; and FactoryTalk® Analytics to convert machine data into insight.
Asset reliability – reducing downtime and mean time to repair; FactoryTalk TeamONE, an iOS and Android app for collaboration between people, processes and technology.Flexible manufacturing with MagneMotion intelligent conveyors and modular MES.
Risk management – including solutions for security, safety, compliance and quality.Visitors from manufacturing companies can take a self-guided tour on the stand, join a whiteboard session or discuss their issues with Rockwell Automation specialists.
Solutions for Machine Builders
Rockwell Automation will be featuring a wide range of solutions for machine builders – whether they are interested in developing their first smart machines or in expanding their business model to include smart services. These might include preventive maintenance services, based on remote monitoring and machine diagnostics, which can help customers to minimise downtime and the effects of equipment obsolescence.
Highlights for Machine Builders at the show include:
Tools to accelerate time to market
– Safety Automation Builder, Integrated Architecture Builder and the Application Code Manager.High performance architecture
– iTrak®/MagneMotion smart conveyor systems; integrated safety/motion; and smart devices for sensing, safety and motor control
.FactoryTalk Analytics for remote maintenance and machine/production statistics.ThinManager® manages and visualises information throughout the smart factory.With a range of interactive engineering demos and pods dedicated to specific solutions, visitors will have plenty of opportunities to learn how best to move to the next stage of their journey towards the Connected Enterprise.
More info: