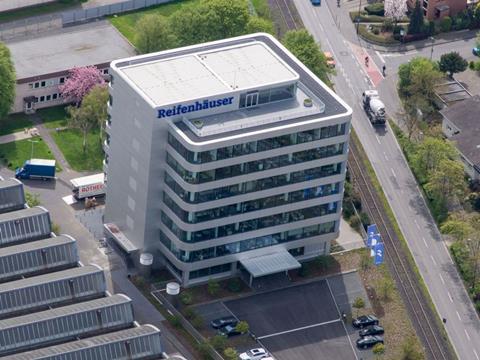 The financial year closed June 30, 2017 not only brought good results for the Reifenhäuser Group, but provides for excellent perspectives on the highly competitive global markets also in the future.
The novelties and advancements presented at the leading trade shows over the past twelve months found a great deal of resonance among customers worldwide and were rewarded with a significant number of new orders.
Ulrich Reifenhäuser, Managing Director of the family company run by the third generation says: "We have achieved our objectives one hundred percent. The world's leading "K" show in October 2016 and the nonwovens trade fair INDEX held this April were excellent platforms to present to the worldwide plastics processing industries true innovations which fully deserve to be described as such."
For example, a comprehensive range of the newest film technologies was showcased at K 2016, while new developments in the nonwoven area were unveiled at INDEX. With RF5 technology Reifenhäuser Reicofil launched a new line generation setting new standards in terms of quality, output, uptime, efficiency and machine intelligence. Reifenhäuser could sustainably enhance the position of the technology leader.
More info: