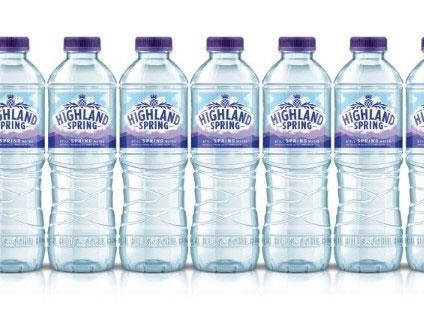 Highland Spring, spurred on by the rapidly increasing plain bottled water sector that is expected to reach 3.8bn litres by 2020, are launching an impactful brand re-fresh from mid-April 2017.
The organisation that first bottled its pure Scottish water in 1979 wanted to translate its unique equities and brand story into a compelling 3D form.
Packaging innovators, Touch and brand designers, Taxi Studio, were brought on board to bring Highland Spring's brand equities and stories to life in a physical form that would enable consumers to experience 'the brand in the hand' at the point of touch.
The dramatic backdrop and genuine authenticity to the source of Highland Spring's water in the Ochil Hills of Scotland, provided them with distinct brand equities that combine provenance, heritage and the notion of the brand as a dutiful gatekeeper, protecting its organic land.
Touch Packaging Innovation and Taxi Studio worked hard to capture the pure water 'story' and place it at the heart of the brand. The water flows from the graphic Scottish landscape represented on the label through to the iconic structural rock forms depicted by the rugged grip area at the bottom half of the bottle.
The physical structure is grounded with a 'seal of quality' at the base with a text band stating the location of the Highland Spring source that reaffirms its authority as gatekeeper of the purity and the naturalness of the Ochil Hills.
James Pryor – Touch Creative Director says "We used the integration of 3D and graphic design to full effect using a transparent label, creating a powerful visual story and helping the new bottle capture people's attention due to the physically distinctive brand identity".
Jonathan Turner Rogers, Taxi's Associate Creative Director outlines that "The design works by seamlessly joining together the bottle and the graphics to create a story of purity and provenance. The bottle captures the rolling Ochil Hills, whilst the transparent label reflects the purity of the water and the clouds above its source. The design has an added bonus, as you turn the bottle, the clouds appear to move, creating the living organic landscape that is Highland Spring."
Highland Spring is bought by more consumers than any other plain water brand and it is anticipated that the new design will be key to helping Highland Spring maintain this leadership.