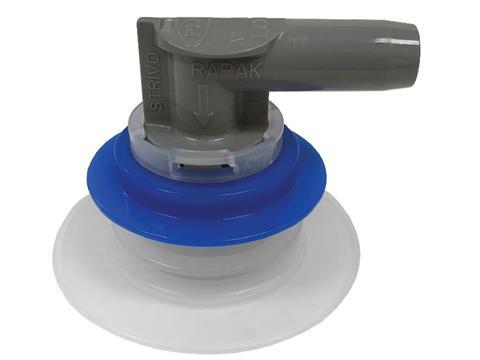 Rapak North America has announced the redesign of its Strivo line side connector for beverage Bag-in-Box packaging formats. The Strivo line side connector has a large opening, making it the ideal fitment for smoothies, pulpy fruit juice and other highly viscous products.
The new four-wing design enhances the locking stability of the fitment and connector providing a greater resistance to machine vibrations during dispensing. Additionally, the redesign from two wings to four wings ensures that the connector is locked in securely by employees, preventing dislodged or misaligned connections that could cause product spills.
The Strivo connector for Bag-in-Box is a new generation connector; it is small, lightweight, and intuitively designed for easy and a quick connect and disconnect. The connector is also NSF approved for easy cleaning and sanitizing. It is available in ¼" and ½" formats, with the latter able to handle particulate up to ¼" in size. The Strivo works with both aseptic and non-aseptic Rapak bag assemblies and applications.
More info: www.dssmith.com/strivo