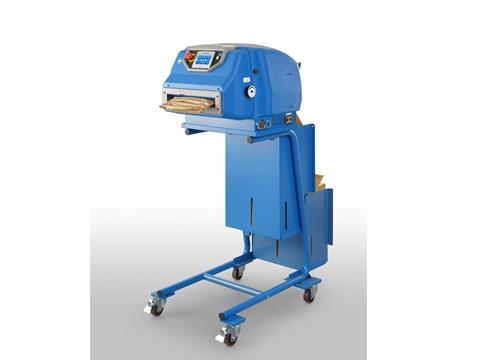 Ranpak, a leading international manufacturer and supplier of packaging materials, has been awarded the Special Commendation Award at the prestigious 2019 Australasian Packaging Innovation & Design Awards (PIDA Awards). The competition, held by The Australian Institute of Packaging (AIP) and Packaging New Zealand, recognises companies and individuals who are making a significant difference in the field for Australia and New Zealand. Ranpak's commendation was awarded in the Sustainable Packaging Design, Special Award category.
"We are humbled by the recognition," said Peter Forsyth, General Sales Manager, Ranpak Australia. "It is an honour to know that our industry peers have judged our work to be positively impactful in ways that support the environmental practices our company was founded on."
Ranpak's WrapPak Protector™, a 100% paper-based solution for the cold chain industry, was recognised in the Sustainable Packaging Design Special Award category of the competition for its insulation properties versus plastic based alternatives. The paper pads are formed with a unique stitching process that traps air between two sheets of kraft paper to help insulate and maintain consistent temperature for the delivery of food, meats and other perishables. The paper material is completely curbside recyclable unlike most competing plastic products.
"WrapPak Protector™ is an optimal solution for retailers and perishable products distributors," Forsyth said. "It's a completely on demand product at the packing stations, so it eliminates the need to store bulky coolers and panels, freeing up floor space. It's a winning product, from the shipper's floor to its disposal at the other end of the line."
Winning entries in the PIDA Awards move on to the prestigious Worldstar Packaging Awards, one of the major events of the World Packaging Organization.