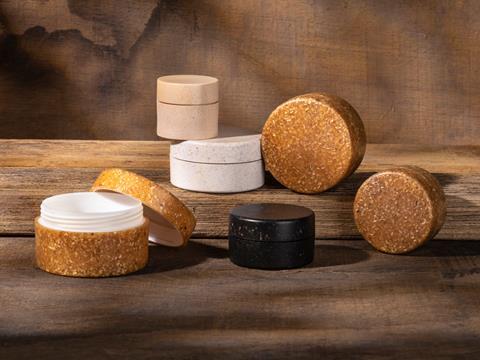 Quadpack, an international provider of packaging solutions to the beauty industry, and Sulapac, a packaging material producer, have jointly developed a new biodegradable cosmetics jar range.
The German-made Sulapac Nordic collection is biodegradable, suitable for industrial composting, and entirely free of microplastics.
The creation of the new range builds on Quadpack's experience in fibre injection and bi-injection technologies. Available in 15ml, 30ml, and 50ml capacities, the Nordic collection is apparently best suited for oil-based or waterless products. The 50ml jar has a bi-injected inner barrier to enable certain water-based formulations.
On the topic of the product's sustainability credentials, a press release issued by the company reports: "Sulapac material biodegrades fast and fully into CO2, water, and biomass, leaving no microplastics behind. Completely safe and non-toxic, its raw materials are sustainably sourced, and the wood originates from industry side streams."
The Nordic Collection comes in a choice of nine colours and can be decorated using silk screening and pad printing. The dappled wood texture can be left visible to highlight what Quadpack describes as the pack's sustainable nature, potentially helping brands to underscore their green credentials.
Quadpack product marketing lead Jennifer Barachet says: "The Sulapac Nordic Collection by Quadpack features a range of sustainable premium cosmetic packaging solutions made out of microplastic-free Sulapac material. These jars offer a beautiful aesthetic with a 100% biobased material that biodegrades in 21 days in industrial composting. Maximising renewable content, its main components are wood chips and plant-based binders, making this is a game-changing solution for brands that are serious about sustainability."
Sulapac named Quadpack its Preferred Global Cosmetics Packaging Partner in December 2019. The Nordic Collection is the first full range to be launched as part of Quadpack's Q-Line portfolio.