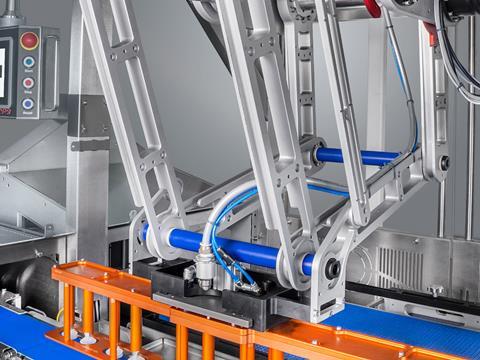 According to the company, the new case packer features the same high levels of construction and durability as its market-leading tray sealers and incorporates many of their advanced features.
These include the ProTect user login and audit trail security system, which provides different levels of authorisation access for individual personnel, and full compatibility with the ProVision OEE and downtime analyser that delivers a real-time view of machine performance.
Options include additional crate fill and increased length of buffering conveyor for higher speeds. Crate delivery and discharge conveyors can be bespoke designed to individual factory layouts and the CP3 can be fully integrated with complementary equipment such as case erectors, existing create delivery systems, labellers, and coders.
"All the qualities that have made our tray sealing machines so successful have been maintained within our new Proseal CP3," comments Nick Severn, control systems engineer at Proseal. "For food manufacturers, it provides the perfect complement to help ensure fast and efficient onward delivery to meet the strict deadlines of the retail sector."