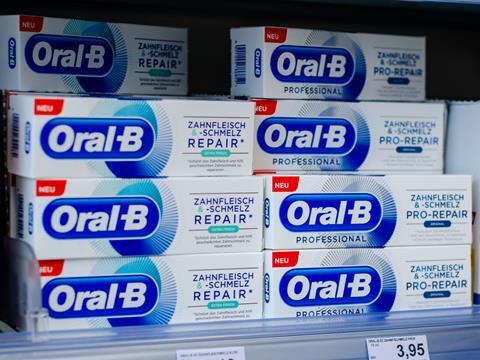 Procter & Gamble announced today that it will start the switch to recyclable HDPE tubes for its Crest, Oral-B and Blend-a-med brands in January 2021 and will continue until full conversion by 2025 for US and European markets.
The company is in discussions with several HDPE tube suppliers and has already reached an agreement with Albéa to start using its proprietary Greenleaf Generation 2 tube technology, which enables the tubes to be recyclable wherever collection schemes are active.
Greenleaf Generation 2 tubes are recognized by the North American Association of Plastic Recyclers (APR) as well as RecyClass and SUEZ.circpack in Europe and can be recycled within the existing HDPE bottles recycling stream.
To earn APR recognition, it was demonstrated that the toothpaste tubes could be converted into quality post-consumer HDPE resin, and then reused to make new plastic bottles.
"Toothpaste tubes are not largely recyclable today; with the RecyClass certification for Albéa's Greenleaf Generation 2 technology used by P&G, however, we are on the right track towards increasing both the design for recycling awareness for tubes as well as increasing recycling quality and rates for the HDPE rigids stream in Europe," said Paolo Glerean, RecyClass Chairman.
Virginie Helias, P&G's Chief Sustainability Officer added: "We have committed to enable and inspire responsible consumption through innovation on our product and packaging. Our leading oral care brands touch millions of people around the world.
"This new packaging innovation will contribute to making the toothpaste tubes recyclable at scale in existing recycling streams, hence reducing our footprint and striving for circular solutions. It's no longer about if or what we can do, but how quickly we can do it."