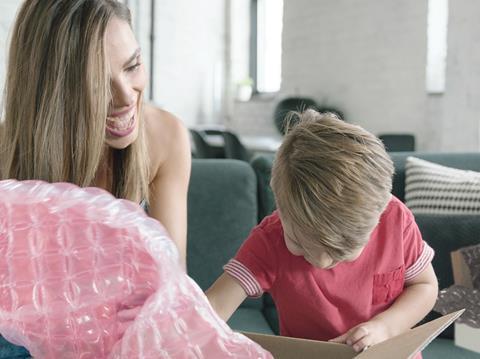 In response to the positive reception of the initial product launch, Pregis LLC is adding new pink and black colour options to its Inspyre protective packaging brand. The new colours join the initial "water blue" colour offering to help enhance the customer experience and also provide visual support for cause marketing and/or charitable campaigns. Additionally, an even wider array of custom colours can be manufactured.
"Because consumers continue to shift toward ecommerce purchasing, companies no longer have the opportunity to physically connect with them at the point-of-sale. Increasingly, the unboxing experience is when the first physical connection takes place. Using colour can go a long way in heightening that experience and solidifying the connection between the brand and the consumer, especially in an environment where clear or neutral protective packaging is the norm," explained Clint Smith, product manager, Pregis.
Earlier this year, Pregis launched a water blue, 12-inch wide, low-density polyethylene hybrid cushioning (HC) packaging film under the Inspyre brand. At the time, Pregis also announced that a portion of Inspyre sales would be given to a charitable organisation, which has resonated with brand owners. Pregis has partnered with Uzima Clean Water Mission in Atlanta, to help bring clean drinking water to parts of the world where it is in short supply. As a result of Inspyre sales, coupled with employee and Pregis donations, Pregis' 2018 goal to bring life-saving clean water to 50,000 people is currently on track.
"For many of us, opening a delivered package evokes the same kind of excitement that used to only happen when opening a gift. It's why so many people capture their unboxing experiences and share them on social media. Adding more colour to the mix is just one more way for brand owners to delight and connect with their customers," said Smith. "We also see curated color options as a way for companies to signal their participation in 'cause' marketing campaigns and other promotions."
HC features multiple air chambers in a proprietary square pattern that provides superior, high-pressure cushioning and a premium aesthetic preferred by consumers. Flat, perforated rollstock is mounted onto Pregis' AirSpeed® HC Versa™ system, which creates the rows of small air-filled pockets as the air is transferred between the individual chambers. HC is ideal for cushioning, blocking/bracing and wrapping.