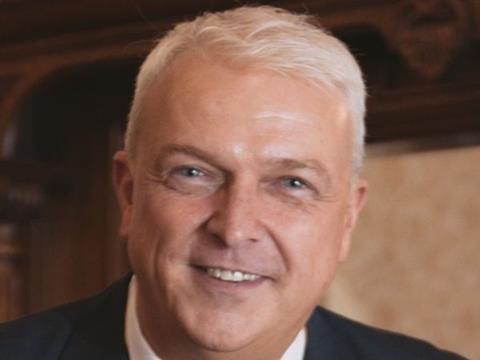 "Whilst industry can always do more, investment in improved recycling and consumer education has to be the way forward" says Paul Glover, Commercial Technical Director of Skymark, one of the UK's leading independent flexible packaging manufacturers.
Consumer and media debate regarding the use of plastic and single use packaging in the UK has accelerated since the turn of the year. Pre-empted by claims made by the prestigious BBC1 Blue Planet series, a number of brands and retailers have stated new intentions to reduce and/or remove plastic packaging or adapt their designs to the new wave of sustainability-aware consumers. However, the reality of the situation for consumers in everyday life is challenging according to Glover.
"We have an overly complex recycling infrastructure in the UK, with literally hundreds of recycling systems and processes currently being used by local authorities up and down the nation. Combine that with the confusing recycling symbols on pack and the consumer ends up mystified as to how to dispose of their packaging responsibly."Of course, as an industry, we all have a responsibility to minimise our use of virgin materials that are fossil fuel based. Many companies like Skymark have been light weighting packaging for years, using as much recycled material in our polymer mix as possible, while investing in research and development to improve the recyclability of the multi-layer films we manufacture. The frustrating part, and we have been victim to this, is that there is so much misunderstanding out there in terms of what can and cannot be recycled. The industry, despite being at pains to do the right thing, falls foul of the situation very quickly.
"Brands, retailers, converters and consumers are therefore all stuck between a rock and hard place because there is a lack of investment in a sustainable supply chain, when it comes to the end of life management of products."
"Plastic packaging is having an extremely hard time in the press despite these efforts, yet fundamentally it has developed exponentially in use because of the fantastic performance it offers - minimising product waste in the first place.
"In terms of flexible packaging use, being lightweight and incorporating gas and moisture barrier properties, the protection, preservation and presentation of products is completely maximised. However, despite the best intentions, the consumer perceives plastic and indeed all packaging today as an unnecessary evil. They simply do not understand the societal role packaging plays in minimising waste across supply chains – protecting carbon that would otherwise be lost. They are then further convinced of their argument when they then struggle to dispose of it satisfactorily."
The plastic packaging media phenomena began back in 2011, when Wales became the first UK country to implement a 5p carrier bag tax with the hopes of eradicating single-use carrier bags in stores across the country.
"The introduction of the carrier bag tax was laudable" says Glover "however no-one has ever addressed whether plastic bin liner sales went up as a result – a second purpose for which consumers were already using them. Nor has the money returned to the recycling industry to invest in facilities to recycle those bags that have been returned into the system.
"Something has to give. The banning or taxing of selective materials will cause us to go back to the dark days of health and safety issues as a result of contamination and scandalous waste due to pack damage, leakage and poor pack design. Many of the alternatives substrates on offer are simply not suitable for industrial scale food and product manufacturing and few consumers understand the journey the industry has gone on to develop modern, fit for purpose and efficient packaging designs."We need to do more to come together as an industry, across all substrates and processes, to show that all materials have their positives and negatives. We must demonstrate the primary sustainability argument that should be put forward for packaging in the first place.
"There are of course examples of poor packaging design out there and no one is claiming the situation is perfect. For many, many applications, however, intense research and development has gone into the pack development - ensuring maximum efficiency, effectiveness and environmental consideration.
"I truly fear that we are taking a backward step if we do not put some rational thinking into the needs of modern society; integrating both an effective packaging strategy and the needs of the circular economy. This has to be a joined-up collaboration between government and industry, not just knee-jerk one-off bans on selected materials based on scare-mongering and one-sided media campaigns. Instead of 'demonising' an Industry that is resource efficient in both the production and use of it's products, surely now is the time for government to engage with the committed professionals from within it to plot a more sustainably path for the future.
Consumers need educating on packaging material selection and fitness for purpose, as well as the role of packaging in a sustainable economy. Most importantly, the public must be made aware that society itself is responsible for much of the littering and marine damage we see today - not industry and certainly not the materials themselves. In many modern 'green' economies we see incineration of fossil fuel-based packs being used to power cities, strong recycling and composting infrastructure and better education of consumers as to how we can all contribute to a circular economy. The UK is years behind in its investment strategy towards that goal. Whilst I am sure we all welcome the eradication of poor materials selection and packaging design, banning plastics and targeting only one part of the story will have a very poor outcome in the years ahead if we don't do something now."
More info: