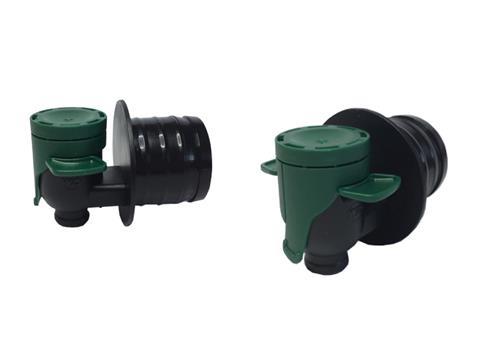 Worldwide Dispensers™, part of DS Smith Plastics Division, has released a new dispensing tap for Bag-in-Box edible oil. VINIflow™ for edible oil, ensures a smooth pouring flow and has been specifically adapted to oil viscosity to allow an even, hassle free and hygienic direct serving from a Bag-in-Box packaging.The Bag-in-Box dispensing tap complies with new legislation and has been designed to provide an excellent pouring experience to food professionals and households.
The recent variation of the VINIflow dispensing tap for edible oil is an extension of the popular VINIflow tap, which was developed by Worldwide Dispensers for various Bag-in-Box product applications such as wine, juice, dairy and water. VINIflow dispensing tap for edible oil is a self closing pull-tap which contains smooth, comfortable levers so that the product can be dispensed using just one hand. VINIflow oil dispensing tap features a special element within the outlet that assists in making oil flow more directional and consistent. This provides an optimised flow rate, drip-free pouring and sealed storage. In addition, VINIflow for edible oil decreases oxygen permeability to as little as 0.1cc/pack/24hrs.
Bag-in-Box has become an increasingly popular packaging format for various types of edible oil, winning recognition in the industry due to its strong oxygen and light barrier properties, low investment cost, and logistics advantages. It is gaining popularity as more countries in Europe introduce obligations to use anti-refilling oil packages in Foodservice.
Apart from the new VINIflow dispensing tap for edible oil, Rapak®, part of DS Smith Plastics Division, produces special oil barrier films for Bag-in-Box packaging that protect the product from oxidisation and prevents any migration of contaminents The specialised film, alongside our new edible oil dispensing tap, allows the producers to maintain the quality of flavour and extend the oil's freshness up to 12 months.