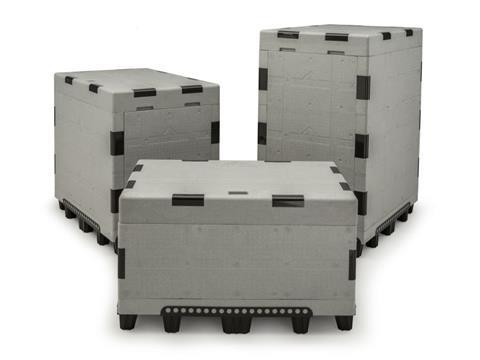 Temperature controlled packaging expert Peli BioThermal has unveiled the newest addition to its range of bulk shippers, the CoolPall™ Flex, at Clinical Trial Supply Europe,
The innovative system, being revealed for the first time at the conference, is a unique, flexible, customisable range offering tailored solutions and high performance thermal protection for the global transportation of pharmaceutical and life sciences payloads.
Available in three heights and with a capacity range of 140L – 767L, CoolPall™ Flex offers standard or vacuum insulated panel (VIP) insulation options with water-based or Phase Change Material (PCM) coolants in single or double coolant configurations. These flexible configurations deliver differing duration and performance capabilities to mitigate temperature excursions in the worldwide transportation of pharmaceutical products.
Paul Terry, Peli BioThermal's Director of Sales EMEA, said: "We are delighted to be launching the new CoolPall™ Flex at Clinical Trial Supply Europe. We are excited to introduce our latest innovative bulk shippers to the market alongside sharing our knowledge and extensive experience within the clinical trial supply industry, which is an area of substantial growth for us."
Peli BioThermal will be sharing industry insight at the conference, which brings together Industry experts, leading service-providers and senior level decision makers from pharmaceutical and biotech companies, providing a platform for clinical supply professionals to discuss the latest industry issues and innovations.
More info: