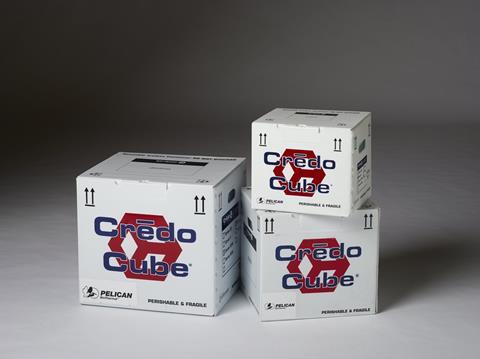 Peli BioThermal officially opened its latest service centres in Basel and Berlin serving the global pharmaceuticals sector. The new facilities, located in Switzerland and Germany, are the latest in the company's growing global expansion to support their complete portfoltio of Crēdo™ reusable shippers, from parcel to pallet sizes.
Situated in key logistics locations for both pharmaceutical manufacturing and transfer, the Basel and Berlin hubs will enable global Peli BioThermal clients to receive and return the reusable Credo™ line of temperature controlled packaging.
"To serve the needs of our global clients, we will continue to make significant investments in key locations worldwide," said Kevin Lawler, vice president of sales at Peli BioThermal. "We are delighted to announce the opening of our latest locations in Basel and Berlin.
"These additional facilities in Europe will support Peli BioThermal's industry-leading Crēdo™ line of reusable temperature controlled shippers," continued Lawler, "adding to Peli BioThermal's growing infrastructure of service centres, network stations and drop points, planned to exceed 100 sites by early 2019. These service centres will also support our rental programs, such as Crēdo™ on Reserve and our Crēdo™ on Demand with locally available trained staff, available inventory of shippers and replacement parts."
The location complements the existing and expanding network of service centres, network stations and rental drop-off points spanning Europe, Asia and the Americas. The service centres will offer cleaning, refurbishment, repair and conditioning of Crēdo™ Cube temperature controlled shippers.