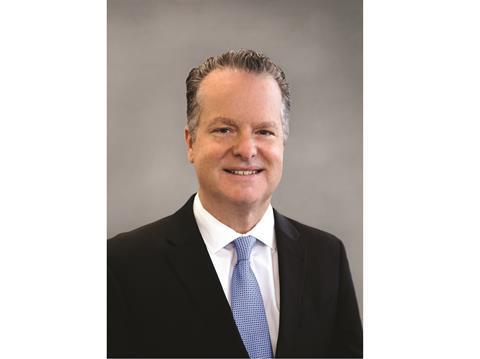 International pharmaceutical outsourcing services provider PCI Pharma Services has announced that Brad Payne has assumed the role of Senior Vice President, Global Operations. In this role, Brad will have responsibility for delivering financial and performance excellence across all operations including domestic and international sites.
PCI is a full-service provider of specialist outsourced manufacturing, packaging and logistical services to the global healthcare industry. Services include drug development and manufacture; clinical trial supply for investigational medicines; storage and worldwide distribution; as well as contract packaging services for commercial medicines. PCI operates an extensive global supply network across North America and Europe, with 3,200 highly trained associates across 18 facilities in eight locations, supporting medicines destined to more than 100 countries worldwide.
In joining PCI, Brad brings close to 25 years of end-to-end supply chain leadership experience in the healthcare industry. His extensive experience includes leadership roles at leading companies Becton Dickinson (formerly CareFusion), where he held responsibility for nine plants with over 7,000 employees in the United States, Europe and Mexico. Prior to working for BD, Brad served in various Senior Vice President and Vice President positions in Operations for CareFusion, Cardinal Health, and Smith's Medical. Prior to pharmaceutical and healthcare roles, he also has extensive experience in the aerospace industry.
"We are very fortunate to have Brad join the PCI team," stated Bill Mitchell, PCI President and Chief Executive Officer. "He is an accomplished leader with a proven record of results, which spans global manufacturing leadership roles covering all aspects of supply chain management. His vision and experience align with the direction of PCI's long term strategies for growth and expansion, meeting our client needs both now and in the future. Brad brings a diverse background in the pharmaceutical and healthcare supply chain and he understands the needs of our customers and the market factors influencing their strategies. His dedication to safety, quality and delivery performance mirrors the company's commitment of providing the industry's leading customer experience to our clients."
Brad joins PCI as it has executed considerable investment in its business, with capacity expansions of its core businesses as well as recent acquisitions to support future growth and expansion. In its drug manufacturing business, PCI has executed a number of site and equipment capacity expansions over the past year. PCI's clinical trial business has announced a site expansion of its Bridgend UK center of excellence, as well as Cold Chain investments adding cryogenic storage to its North American center of excellence in Rockford, IL. PCI's commercial packaging business has announced Cold Chain capacity investments, new bottling line installations, as well a considerable expansion of its industry leading Serialization and anti-counterfeiting technologies across its global supply network.
In addition, in October 2017 PCI announced the acquisition of pharmaceutical and healthcare packaging services firm Millmount Healthcare, near Dublin, Ireland in the European Union. The acquisition added four facilities and more than 130 associates to PCI's global supply network.
In addition to his professional pedigree, Brad holds a Bachelor's degree in Chemical Engineering from the University of Washington and a Six Sigma Black Belt from the Juran Institute.
More info: