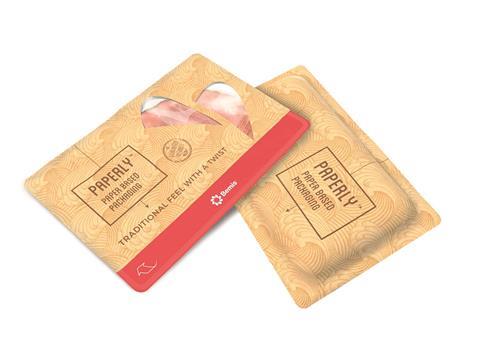 Hardly a day passes by without the topic of sustainability being discussed in the media. As a result, consumers are becoming increasingly concerned with sustainability issues whilst expecting their brands to keep up with their changing attitudes.
French brand owner Charcupac was facing this dilemma when they contacted Bemis, a key player on the flexible films market. They wanted to revamp their processed meat packaging sustainably whilst standing out on the supermarket aisle.
Charcupac's Chairman, Fabrice-Levy explains, "The objective was to differentiate our offering and to bring originality through the packaging, that reflects the more traditional and 'behind the counter' appeal. We partnered with Bemis who delivered both a technical and visual solution."
Sales Manager for France at Bemis, Sylvain Pendaries, took the lead on this project between Charcupac and Bemis. He shares, "The partnership with the customer was built around three main topics : listening, teamwork and packaging expertise. Listening to the customer needs allowed us to define an offer and answer 100 per cent of their expectations. A dynamic exchange was created to launch this new Charcupac products range in just a few weeks."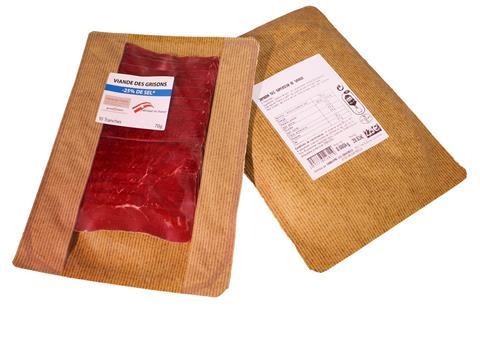 Launched in March 2018, Bemis' R&D team developed Paperly™- a paper-based packaging. The whole base can be recycled in the fibre stream and it is designed to stand out on shelf and share the company's sustainability story with its customers.
Sylvain Pendaries adds, "At the beginning Paperly™ was sold by Charcupac in France, Benelux and Eastern Europe for a distributor. In Belgium, customers pay less on ecotax when the product contains at least 85 per cent by weight of fibre. In other countries the required fibre content may be different, e.g. 50 per cent by weight, to reach a lower tax or a national green dot (or equivalent). Paperly™ is a real success because we answer to our customers concerns about environmental impact. Other distributors will start working in the next months with Paperly™."
Anne-Marie Abbeel, business development manager at Bemis says, "Paperly™ is a paper-based thermoformable material with high barrier suitable for chilled food like processed meat. We developed a specification that can be recycled in most of the European countries with the paper stream."
With a paper tray made completely from renewable resources and originated from FSC forests, Paperly™ will attract environmentally-conscious consumers who prefer products with a more natural feel and look. Plus, it lowers CO2 emissions by 75 per cent resulting in greater sustainability. Its main application is processed meat, but Bemis can also offer solutions for cheese, poultry, meat and fish.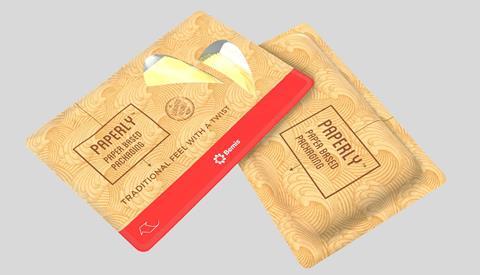 Paperly™ gives packaging a rustic feel and look and can be thermoformed on existing packaging lines with smooth angles. It can be combined with Bemis EZ Peel® and EZ Peel® Reseal™ liddings which can be complemented with Paper-Like™ tactile finish. If desired, this fibrous base can also be used with Bemis SkinTite™ to pack fresh meat or fish.
The rigidity of paper and thin high barrier liner allow minimising the use of non-renewable materials in the tray. The appealing authenticity come from the light weight, thermal insulation and texture of natural fibres. Furthermore, the appearance of the packaging can be customised e.g. with printing and embossing.
"We developed a sustainable specification that fits very well with our topwebs including peelable and recloseable topwebs with requirements fitting to the customer's demands. You can combine the paper based bottomweb with several of our standard topwebs including barrier films, peelable and recloseable topwebs with antifog and UV protection," comments Anne-Marie Abbeel.
She concludes, "At Bemis, we understand that when your product is just one on an aisle full of similar products, it's essential it stands out. Our Paperly™ paper-based packaging does exactly that."
This content was sponsored by Bemis.