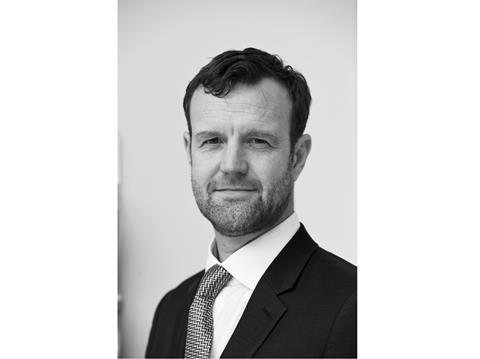 James Drake-Brockman, Divisional Director of Packaging Innovations and Luxury Packaging London, discusses the return of the UK's packaging event to Olympia London this September (12th & 13th).
Why should the event be in all packaging professionals' calendar?
Packaging Innovations and Luxury Packaging London 2018 provides the perfect platform for packaging professionals to network and discover the latest developments within the industry. With a line-up of over 170 leading international suppliers already signed up and hundreds of product launches already planned to take place live at the show, it is set to be our biggest and most exciting edition to date. On top of that, the event offers visitors the opportunity to get hands-on with the most cutting-edge innovation in packaging, which they simply can't get anywhere else.
The busy show floor will be complimented by a free-to-attend conference programme, as well as a host of interactive features and networking events, all designed to give visitors the tools and access they need to revitalise their packaging, increase brand awareness and boost the all-important sales.
We are also pleased to confirm a brand-new partnership for 2018 with ADF&PCD, the leading event dedicated specifically to the aerosol, dispensing, perfume and cosmetic packaging community. We will be working closely with the ADF/PCD team to deliver a dedicate conference and will also have a feature are on the show floor for ADF exhibitors. This new partnership will be a fantastic addition to the London show and will help to further develop Packaging Innovation London's offering for the cosmetic industry.
What are the top trends we should expect to see at Packaging Innovations?
It is hard to look past sustainable design in packaging as being the key trend this year. With the Prime Minister's pledge to eliminate the UK's plastic waste by 2042 earlier this year, brands are under increasing pressure to reconcile sustainability with great, appealing packaging. We expect to see more discussion and innovation around sustainable packaging than ever this year, both as part of the conference programme and on the showfloor itself.
On that note, we are really excited to introduce our Big Plastics Debate to the London audience. We are sure you saw or heard about its launch at the NEC show in February, with us having to live-stream it across four other theatres, just to make sure everyone could 'attend' the session. Following its overwhelming success, and seeing as the topic of sustainability is still the industry's top priority, we feel this is the perfect time to welcome it to the London show. The NEC debate featured a fantastic calibre of speaker, with leading retailers Iceland, Marks & Spencer, Coca Cola and Co-op forming our expert panel. Keep your eyes peeled over the next few months for some exciting announcements and big names joining our panel!
What else will the conference programme have on offer?
We have introduced an additional theatre for this year, after how well the content was received last year. These will once again host a series of sector focussed forums including food, drinks, retail, ecommerce, pharma, Print and luxury. Also, our partnership with ADF/PCD will see an entire day dedicated to aerosol, dispensing, perfume and cosmetics.
Following its hugely successful debut in 2017, the Pentawards Conference will be returning to explore how designers can take advantage of current industry trends and help overcome certain industry challenges – for example, reaching the hard to attract millennial and centennial markets.
The Packaging News Theatre will also return with a programme of thought leaders and iconic brands lined up to share their expertise. In addition to the packed conference programme, there will be host of interactive features for visitors to get involved in. Back by popular demand will be The Innovation Showcase and Innovation Wall offering packaging professionals an insight into the latest trends and cutting-edge innovations within the industry. The highly anticipated Pentawards Exhibit will allow attendees to get hands-on with the world's best designed packaging.
What news is there on suppliers?
Not only do we have some new faces joining us for 2018, which is really exciting, but we also have our biggest show to date, with more exhibitors signed up than ever before. In fact, we have had to redraw our floorplan twice to accommodate the growth we have experienced this year. In terms of suppliers at show, on the Luxury side we have the likes of IPL, Lucas Luxury, Fedrigoni, Dapy, Cole Fabrics, MW Luxury, Fleet Luxury, Vivid Laminating, Electropac and DS Smith. On the Packaging Innovations side, we have Metsa Board, Schur Star, Toly, Quadpack, Stribbons, AEGG, Pactivate, P Wilkinson Containers, Huhtamaki and Royston Labels signed up, to name just of few. Many of these companies will be using the show as the launchpad for new products to the UK market.
As always, we are calling for innovation to be at the heart of everything our suppliers do at the show. We have already seen and heard about some of the products due to be launched live on the showfloor and they are truly ground-breaking. I can't wait to be able to talk about some of them closer to the doors being opened.
More info: