Exploring the innovations and announcements scheduled for interpack from 6th-13th May 2020.
Dusseldorf's interpack fair was set to be this year's focal point for announcements, product launches and discussions around packaging innovation. The postponement leaves the industry with a severe information gap – which we plan to fill with a series of activities and live events providing comprehensive coverage of all the packaging news and views that will be coming out during the original interpack week.
This will consist of:
A series of live video broadcasts, featuring guests, discussion and announcements from across the value chain
A daily newsletter for interpack week
interpack week takeover of PackagingEurope.com, bringing together all of our articles and live content, as well as serving as a hub where you can find other related events taking place that week
Here is what our series of live events and discussions will look like:
6th May
16:00 (CET) - PUMA manifesto launch
A new toolkit to end packaging as a sustainability problem, presented by NVC's Michael Nieuwesteeg and Packaging Europe's Tim Sykes. Click here to register.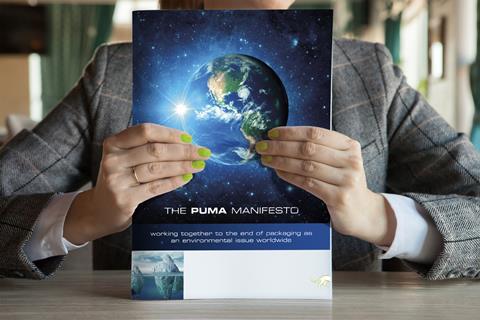 11th May
12:00 (CET) - Live broadcast: Knowing your supply chain: the sustainable approach
Featuring Tracy Sutton (Root) and Sophie Kieselbach (Sphera), who will be exploring the big question: how can you ensure your supply chain is fit for the future? This is a crucial time to explore and reinforce supply chains from a sustainability perspective, and the coronavirus pandemic has highlighted how essential the holistic approach to producing your packaging is, from beginning to end-of-life.
We will also be joined by Carlos Musitu and Alfredo Glaria from Valco Melton, and W. Müller's Johannes Schwarz, who would like to share with you some sustainable inspirations from across the packaging supply chain that you would have been privy to had interpack not been postponed.
This discussion will also be broadcast live on our YouTube channel and website, with Packaging Europe's Libby Munford moderating.
12th May
12:00 (CET) - Live broadcast: Packaging futures and a visit to Australia
Prof. Pierre Pienaar (WPO) & Nerida Kelton (AIP) ought to have been in Dusseldorf this week playing a prominent role in the interpack 2020 programme. Instead, they join us from Australia to share global insights on the state of the packaging industry, its present challenges and future outlooks.
We'll also be discussing bringing the connected enterprise to life with Rockwell Automation, lasers with Coherent, and innovations from Domino and AMB Packaging.
This event will also be broadcast live via our YouTube channel and website, and will be moderated by Tim Sykes.
To put this series of events in your calendar, click here.
For updates on the programme of events, subscribe to our newsletter (if you haven't already) at www.packagingeurope.com/subscribe.