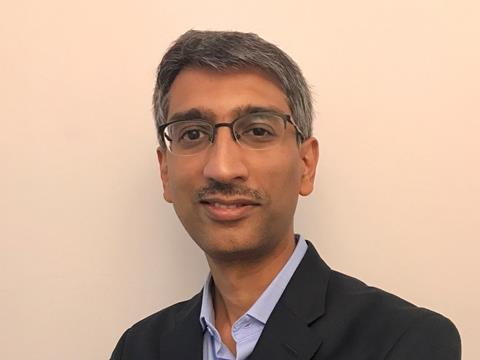 Speed to market
The speed to market for this type of project is key says Sriman, "Regulatory bodies typically take 12 months to approve, and it's essential you are prepared to launch the product once it has been permitted. Once GSK received approval the product appeared on the retail shelf within two months."
It cleverly minimised trials with the use of a CT scan to test the cap. Mr Banerjee explains that they were able to reduce the weight of the overcap by 20 per cent, providing optimisation in terms of cost of production whilst also keeping key features unchanged to preserve performance.
To meet the huge increase in volume, GSK uses a fully automatic process, with two automatic lines set up using state-of-the-art robotics with 360-degree capabilities to produce the clamshell packaging. "This ensures consistency within the high capacity of the product. Roughly 60 packs are made per minute, high for a product of this nature," comments Mr Banerjee.
An award-winning solution
Due to the success of the Flonase project, GSK won a prestigious North America AmeriStar by the IoPP, awarded for sustainable packaging in the drug and pharmaceutical companies category.
Project Flonase went on to win the Worldstar award for excellence in packaging, also in the drug and pharmaceutical category. "The pack is recyclable, and even the clamshell uses 50 per cent recycled PET. We are proud to win both of these awards." sums up Mr Banerjee.
The judges recognised Flonase's innovative clamshell pack, the clutter breaking structure and engaging brilliant graphics.