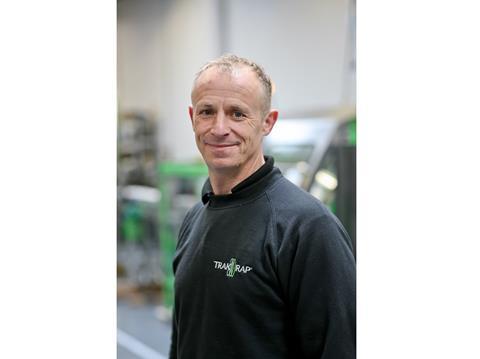 A Skelmersdale business has become one of only thirty companies in the UK to be selected to participate in a 'Scale-up' project led by the Enterprise Europe Network and funded by the European Commission.
Trakrap, a manufacturer of retail-ready secondary packaging machinery, has been identified as a company with high growth potential by the Enterprise Europe Network (EEN), which helps businesses innovate and grow on an international scale. It is the world's largest support network for small and medium-sized enterprises (SMEs) with international ambitions.
The EEN is active in more than 60 countries worldwide and brings together 3,000 experts from more than 600 member organisations – all renowned for their excellence in business support.
Trakrap was selected because of the growing interest in its patented 'cold wrap' packaging technology, which eliminates the need for traditional shrink wrap tunnels in food and FMCG manufacturing and replaces them with a 100% recyclable stretch film that requires no heat to apply. The elimination of heat from the production process reduces energy costs, as well as negating the need for expensive air cooling systems which would otherwise be required to regulate temperatures and maintain hygiene standards.
The Trakrap system's innovative technology reduces energy requirements by over 90% and reduces the use of plastics by over 60% compared to current shrink-wrapping technologies, offering additional financial and environmental benefits to users.
EEN's specialist advisors will work alongside the Trakrap team to target rapid growth across the food and beverage, pharmaceutical and FMCG markets.
Martin Leeming, CEO of TrakRap, said: "To be selected for this scheme by the EEN is a fantastic acknowledgement of the strength of our packaging system and the clear market need for innovative packaging solutions. We are already working with some of the biggest names in UK retail and manufacturing and, with the backing of EEN and the support of our partners, we're confident that we will achieve our ambitious growth objectives."
More info: