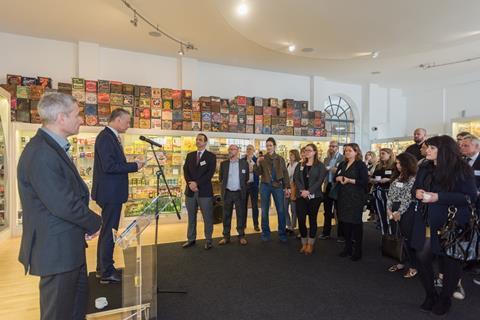 Paul Jenkins, Founder of ThePackHub
Paul Jenkins is enthusiastic about the recent media coverage and attention on the packaging industry:
"Sustainability has really put packaging in the news and opened up the debate to society. The packaging industry itself faces a complex situation, but there is a diverse array of solutions.
"The recent awareness and spotlight on plastics in oceans has accelerated everybody into action: from retailer, brands and suppliers, to consumers, and all the way up to the UK government which has announced a long-term strategy and the EU. There is a huge demand for change."
He delves into the most vilified material in the debate today: plastic. "The plastics industry needs to fight its corner and implement solutions that positions the material in better standing on the market today. I'm not a believer that plastic is 'evil', and it has its place in a sustainable future when we take a look at its benefits such as extending shelf life of products. It can be unnecessarily used however, and recycling systems need to be applied.
"In the UK we consume 136 billion bottles per year, and figures show that less than half of those are recycled." Paul Jenkins enthuses that he sees this as not just a huge issue, but also a huge opportunity currently going to waste.
"There are two ways we can tackle this. Reduce the number of bottles consumed, and/or significantly increase the recycling of these bottles. Everyone can make a difference to this problem, especially now awareness has been raised."
Future scandals on the horizon?
The UK has experienced scares such as the 'horse meat scandal' in recent years. Although admittedly he has no crystal ball, Paul Jenkins predicts we may see scandals on a similar scale surrounding plastics.
"We may face a crisis in which plastic is discovered in all the fish we consume- worst case scenario. If this scenario was to accelerate to a larger scale then society needs to find long term solutions."
One of the major challenges is the sheer amount of plastics in the sea. "It's hard to make any significant inroads to tackle the problem. We see beach cleaning exercises and clean-up initiatives, which are commendable and make small differences, but fundamentally, how do we tackle all the microplastics sitting on sea beds thousands of miles away from coastlines?
"We must prevent plastics from entering the sea in the first place, and 'turn the tap off' on a global scale."
Realities of society
The exhibit also places an emphasis on educating the consumer.
We live in a society used to convenience, and immediacy. "Consumers may be vocal about sustainability but act quite differently in reality. Some may still go for a more convenient option over perhaps a more expensive and recyclable option," highlights Paul Jenkins.
"That is the reality of the society we have evolved into. We expect food products to last for days before consumption, and no longer shop on a daily basis for fresh consumables. The growth of e-commerce also adds an extra level of complexity. Products are being delivered individually to a consumer's house- but what are the CO₂ implications that go alongside this change? And take a quick glance at Amazon reviews - where you find customers irate over the amount of packaging protecting the products.
"We need to find long term sustainable solutions for society, and this exhibit highlights viable innovations encouraging progress in the right direction."