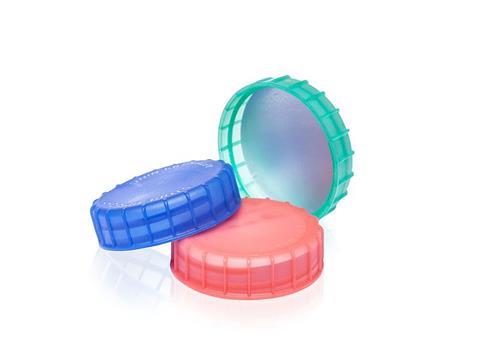 PACCOR has launched next-generation lighter bottle closures with a new design. The caps use over 13% less plastic material.
PACCOR has invested a significant amount of resource and effort over the last year in Mansfield, UK on the project to design, test and roll out the new continuous compression moulded (CCM) caps, resulting in the launch of the stealth caps in February 2019. They weigh 1.3g instead of 1.5g. Since the inception of this dairy closure, which originally was 2.2g, the total reduction has been 41%. The applied changes in knurling design means that opening is more easy.
"The 13% reduction in weight of each cap will equate to approximately 600 tons of plastic used in the company's production thanks to PACCOR's production capacity of 3 billion caps every year." - commented Juergen Lehmann, Sales Director International, PACCOR. "Taking into account that PACCOR has a market share of approximately 85% of the UK fresh-milk closure market, this innovative change will allow savings of millions of Euros," added Lehmann from PACCOR.
A leading European producer of branded and private label fresh milk, cream, butter and ingredients, was the first of PACCOR's client which used the new stealth caps. All of PACCOR's customers are now converting to the new bottle closures.
Due to the success of the light-weighting programme on caps, the company has now begun to apply similar design principles and technology to conceptual injection moulded cream-pots on the IML product range.
"Currently 70% of the tooling capacity has been converted to run Stealth with the project continuing until all have been converted. There will be further detailed scientific work commissioned once this total market conversion has been completed, however PACCOR's Design Team have already begun conceptual work on the next generation of this market leading closure," said Ashley Jones, PACCOR UK Managing Director.