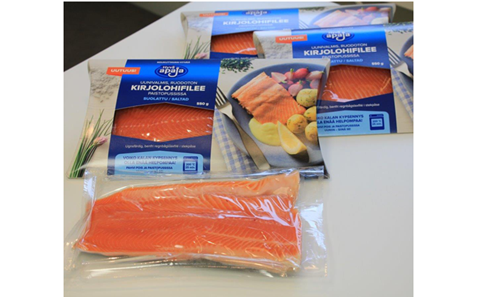 Recent food trends in Finland have shown that consumers want products that are healthy, promote wellbeing and are convenient. With that in mind, Chipsters, a fish and seafood producer in Finland, decided to offer the retail market a fish product that consumers can find in the chilled section, eliminating the need to line up at the fish service counter.
"Delivering a healthy meal that is effortless to make was the starting point for developing our product Hyvä Apaja boneless rainbow trout fillet. We also wanted to make sure that it catered to both, busy inexperienced food lovers and home cooks who want their meal to taste good, even when they are in a hurry," said Anneli Lehtinen, Marketing Manager, Chipsters Food Oy in a recent interview.
Chipsters Food Oy, delivers high-quality products that embrace the flavours of pure and beautiful Finnish archipelago. They carry a broad range of marine delicacies that meet the highest quality criteria. Most of the catch is locally sourced and processing begins on the boat to ensure fresh, tasty and pure product. Chipsters Food Ltd has been honouring the Åland Island's long fishing tradition since 1934. Selling a great product starts with a great partnership
Initially Chipsters wanted to use the same old aluminium packaging used by many in Finland. But then Ari Nykänen, Sales Manager, Bemis introduced them to OvenRite® dual-ovenable films, an easy solution to adapt as it runs on traditional equipment. "This ground-breaking packaging technology is new for fish products in Finland and has provided itself as an excellent opportunity for brand differentiation. Our retail buyers received better value for the product after we decided to use this new kind of packaging. We already have plans to use the same packaging for future product development," said Mrs Lehtinen.
Since the fish product's introduction in September 2016, consumers have voted it as the winner in the Gold Pepper 2016 contest in the "convenience for everyday" category. In mid-March, the product was a finalist in the Brussels Seafood Excellence Global Awards new product competition. In April, the product was a finalist for Finland's best new food product in 2017. One of the Seafood Excellence Global Awards judges called it like it is, "an attractive packaging, very convenient because you don't have to touch the fish."
More info: