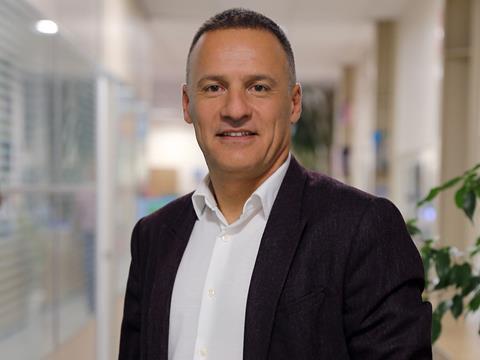 Semih Salhon, Vice President-Food Flexible at Korozo Group, gives his views on the potential immediate and future impacts of the coronavirus crisis on the packaging industry.
How has corona impacted your business?
As Korozo, I can say we were prepared for this critical period. In the first few days of the outbreak, we established a pandemic response team and had already prepared our COVID-19 emergency management plans. We updated these plans while the outbreak continued to spread, which allowed us to proceed with minimal disruption. Currently, our production and logistics operations continue in their ordinary course and in line with additional hygiene procedures we have in place.
Has production been affected, or do you expect it to be?
Thanks to the devoted efforts of our employees and the measures we have taken, we continue production without disruption. Especially during the pandemic, we work very hard so that everyone can have easy access to critical products such as food and hygiene supplies. As a company producing hygiene, food, and non-food packaging, we do not see our work as "business", but we see it as a "responsibility" towards our country and the world. We have an emergency plan for all our employees at our facilities in Turkey. In that regard, we have already identified critical job groups for a potential quarantine situation and we have created scenarios in which only 50% of our employees in the critical job groups can work. In order to test the effectiveness of our action plans, we have developed business continuity models and designed simulations.
While we produce for society and deliver our goods to people in need, we pay close attention to the health and safety of our employees. Our measures have been designed to start when an employee leaves their home to come to work and to cover the whole period until they get back home. We have doubled the number of shuttle buses to mitigate risks on the commute. All shuttle buses are disinfected daily and social distancing rules are in place on the commute. We use thermal cameras to check the temperatures of our employees before they enter our facilities. We also have regular health checks, and all employees who are are classified as being in at-risk groups by the occupational physician are resting at home. We make sure to clean and sterilize all common areas and have distributed health kits to all employees while practicing social distancing in all common areas - from changing rooms to offices. Similarly, we have reorganized our canteen in line with the social distancing rules. We only serve packed food and use disposable serving tools.
Since the beginning of this process, our employees have received hygiene and protection against pandemic training. We display all precautionary measures suggested by the Ministry of Health on screens and prepare information posters and hang these in common areas. All employees whose roles can be carried out remotely are working from home maintaining our business continuity. As Korozo, we do everything we can to protect the health and safety of our employees and continue producing for society.
Has your supply chain been impacted, or do you envisage such challenges?
We have been monitoring the coronavirus outbreak since January and we have taken all necessary steps in our plants. Since the first confirmed case in Turkey, we have been in close communication with all our suppliers. Assuming that the demands will increase following the first case in Turkey, we have increased our stocks to avoid complications and we have initiated regular stock controls. We are placing additional orders for the raw materials which are critical for production and we are managing stocks and plans. Moreover, we have intensified our communication with our warehouses in Turkey and keep the information about warehouse/ stock management up-to-date. We keep sufficient stocks at least for the next two months. We continue our operations 24/7 at our central warehouses to avoid any issues regarding deliveries and stocks. Korozo employees with their devoted efforts, who are true heroes, made it possible for our stock and delivery plans to function.
Have any of your employees been infected and how are they now?
At Korozo, we are closely monitoring the COVID-19 outbreak and increasing protective measures to mitigate the risk of catching the virus.
During the pandemic, we are monitoring all cases identified and their treatment processes in line with the related procedures of our Ministry of Health. We identify all employees who have come into contact with the infected person and isolate them for 8-14 days and monitor their condition. Along with these efforts, we thoroughly disinfect their workplace in accordance with the directions and under the supervision of the relevant authorities.
What measures are you taking to ensure you meet these challenges?
The health and wellbeing of our employees is always our priority. We are implementing stringent measures and are in constant contact with the national authorities. Based on national authority guidelines we are reviewing our existing precautionary measures and implementing additional ones. We are confronting the biggest pandemic of the century. Therefore, like many other companies, we sometimes find ourselves in challenging situations, too. However, thanks to our team spirit and our employees, who consider themselves a part of this battle, we manage to overcome these challenges.
How do you see coronavirus impacting more generally on packaging / FMCG, and do you have any suggestions as to how the industry can mitigate these impacts?
The impact of the pandemic will be different depending on the characteristics of an industry. Sales in fast-moving consumer goods (FMCG) sector are now shifting from brick-and-mortar stores to virtual stores. In fact, this can be interpreted as a change in the shopping habits of consumers who hesitate going to grocery stores. Along with this, the demand for packaging in Europe has increased by 30%. If we look at the whole picture, it is difficult to predict anything, even for the near future. We all need to be prepared for potential scenarios. What we know for sure is that the way we work has changed.
Are there any broader lessons about packaging that industry – or society – should draw from the pandemic?
Along with the economic side of the pandemic, there are major social and psychological impacts. We have all seen that the world was not prepared for this outbreak and people did not know how to react. We have seen extraordinary practices. However, it is our obligation to follow the decisions of authorities for our health and safety. As all authorities have stated, nothing will be the same after the coronavirus, at least for a long time. Our perspectives will change just like our way of working. Maybe a health and hygiene oriented world awaits us. At the same time, we have once again seen the importance of sustainability, a term we have been discussing for a long time. We believe that not just the packaging industry, but all industries will be more cautious about crisis preparedness and management. Crisis preparedness will become a top priority. Regular checks regarding the integration of all functions such as the supply of raw materials, production, logistics, stock management to these crisis scenarios will become a focal point.