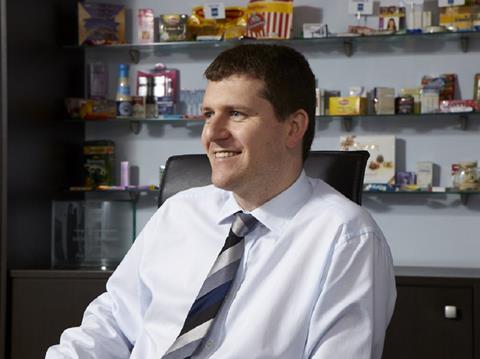 Richard Burhouse, Commercial Director at API, discusses why retailers and brands need to differentiate their packaging strategies for online and on-shelf products.
With the ever-increasing popularity of online shopping and ecommerce accounting for 16.3 per cent of retail sales, ensuring packaging can attract customers both in-store and online is becoming increasingly important.
Working with brands across a range of retail spaces and sectors, API has come to understand the different challenges that these two contrasting sales environments present to brands when it comes to packaging.
API commissioned a survey of brand owners and marketing managers earlier this year. Exactly half of all respondents believed that the retail and ecommerce space were equally as important when it comes to product sales, something that couldn't have been envisaged five years ago.
Interestingly though, 63 per cent of respondents believed that physical packaging has less of an impact when it comes to online sales.
The results indicate that there is a mind set in the industry which believes packaging isn't as visible a part of the online sales process, and therefore there is no need to invest in eye-catching finishes and embellishments to drive impulse buys.
Our survey also revealed that 42 per cent of respondents were still unsure as to where to best focus their packaging strategy, which suggests that for some creating a connection between the customer and a product's packaging still has some relevance no matter what the purchase channel.
With online sales not likely to slow down any time soon, it has never been more important for brand owners and designers to take heed of the role that packaging can play when enticing people to buy online and ensure they have a packaging strategy in place which accounts for both online and on-shelf sales.
Brand owners should consider four key points when developing an effective multi-channel packaging strategy…
Customer interaction
From a brand management perspective, there are now a lot more places than ever for companies to direct their marketing spend, including the numerous online channels, hundreds of television channels and social media platforms, but marketing budgets haven't kept pace.
Instead, brands must become savvier with their marketing spend. With the myriad of options available, particularly online, the one place you can guarantee customer interaction with a brand is the packaging. It is a false economy for brands to move their focus away from packaging with the increasing trend towards online shopping.
A key point to acknowledge is that brands are losing touch points with their customers. When you buy a product online, the first time you physically see the product is when it is delivered to your door. The product's packaging is the first physical impression of a brand after their website and is therefore key.
Brands have recognised this and have increasingly been investing in their packaging for deliveries, using fancier corrugated packaging to create a more impressive initial impression. The importance of adding enhancements to packaging is for more than just point of purchase in the retail environment, it acts as a differentiator from other brands.
Brand proposition
The packaging of a product goes beyond the customer's initial impression, it forms part of the overall brand proposition. With multi-use products, such as drinks or cosmetics, that are kept for a length of time, the packaging continues to reinforce the brand over time.
Part of this proposition are the embellishments on the product's packaging. Embellishments are part of the brand experience and a product should be presented appropriately depending on its audience. If you order a premium product, you expect a premium experience.
For the experience
Embellishments form part of and add to the online shopping experience, especially with the increasing use of video.
The way that we now shop online is that we view products through 3D interaction and videos, seeing the product in use but also seeing primary packaging. The packaging can still be seen, and although it might not as frequently drive impulse buys, it can still be used to entice customers to purchase a product.
The trend for 'unboxing', videos of people unpacking products, is an example of how consumers can preview a product and its packaging online before they purchase it – it also gives an insight into how products and therefore brands are perceived. These videos are filmed for a huge range of consumer items so the consumer can see exactly what they would get and how it will be presented – the next best thing to seeing a product in person.
Creating a lasting impression
It is important to remember that the point of purchase is only part of the overall experience. A product and its packaging is more about the long-term, not just the impulse buy off the shelf.
Brands should focus on not just making an initial impression and standing out on shelf but making a lasting impression and how a product and its packaging makes the customer feel. This applies across all platforms, but now more than ever online as we continue to see the rise of ecommerce.