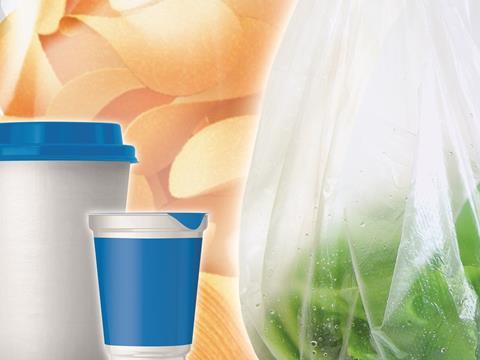 Omya is pleased to announce the launch in Europe of Omya Smartfill® 55 - OM, a new functionalized Calcium Carbonate for use in biopolymers and in particular Polylactic Acid (PLA).
Conventional Calcium Carbonate products lead to PLA degradation because of hydrolysis during processing. Omya Smartfill® 55 - OM demonstrates almost no hydrolysis when processed at filler loads of up to 40%. At the same time, the addition of Omya Smartfill® 55 – OM in films, sheets and injection molded items improves product stiffness, impact resistance, elongation, heat transfer, and it contributes to an overall reduction in formulation cost.
Omya Smartfill® 55 - OM is food contact compliant according to (EU) Regulation No 10/2011 and FDA approved. It also passes the compostable evaluation criteria for heavy metals, fluorine and ecotoxicity, outlined in the European norm EN 13432.
This new product reflects the company's commitment to offer sustainable and innovative solutions for the plastics industry.