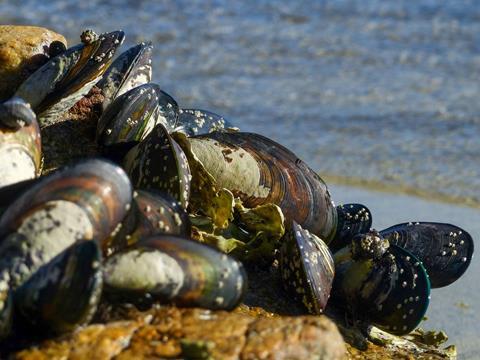 Wood is collaborating with CuanTec to develop separation facilities capable of processing shellfish to extract the natural biopolymer chitin for use in the pharmaceutical, cosmetics, and food industries.
Reportedly, CuanTec's proprietary technologies are scientifically proven to cause no damage to the environment and result in zero CO2 emissions. The chitin itself is thought to be biodegradable and extend the shelf life of food with its natural antimicrobial properties.
Wood is set to enhance CuanTec's newly acquired separation plant in Glenthroes, Scotland, with front-end engineering design (FEED); it will then be expanded, at which point Wood will continue to provide the FEED, engineering, procurement, and construction of new production facilities to work towards the mass production of CuanTec's chitin and chitin-based products.
It is hoped that the companies' collaboration will contribute towards a circular economy for the UK's materials industry.
"We are delighted to have secured this contract with CuanTec to develop their landmark facilities and bring their innovative sustainable packaging solution to life," says Ellis Renforth, president of Operations for Europe, Middle East and Africa at Wood. "Helping clients within materials markets embrace the benefits of a circular economy is a growth opportunity for Wood and allows us to leverage our engineering and operations expertise to maximise value for our clients.
"We look forward to building our relationship with CuanTec to support their critical work in developing sustainable solutions and helping the world reduce carbon emissions and single-use plastic."
Craig Sterling, CEO of CuanTec, added: "Given the importance of this work to CuanTec, we went through a very intensive process to find the right engineering firm who could not only deliver the high level of technical expertise needed for this project, but who could also partner with us on our future projects as we expand globally. Wood has the expertise, technical team, and global reach to do just that.
"I am delighted that we were able to reach an agreement with Wood and look forward to the partnership as we move forward."
Packaging Europe previously spoke to CuanTec about its extraction process. It pointed out it is not the first company in the industry to utilise chitin, but highlighted that other processes contribute to toxic waste streams due to their usage of heavy chemicals. Therefore, CuanTec's methods are described as 'biological extraction'.
Chitin can, in turn, be used to create chitosan, another bio-based polymer commonly utilised in the papermaking industry. This can then be absorbed onto cellulose nanofibres using hydrogen bonds to cut down on their water absorption, according to a research team from Oregon State University looking to enhance the water of their apple pomace-based moulded pulp packaging.