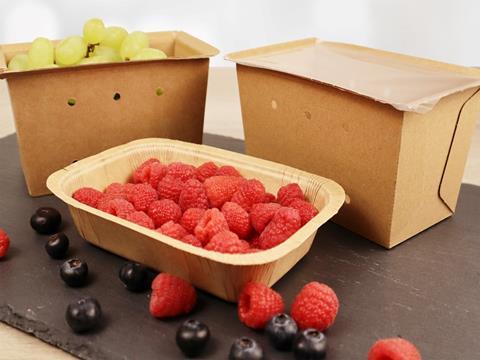 Westpak Group Ltd has unveiled a range of new punnet and tray designs, which the company says will offer grocery suppliers and retailers a paper-based, heat-sealable alternative to plastic punnets.
The new range includes a 500g microflute punnet and a 250g pressboard produce tray. The company claims that both trays are fully recyclable, while also offering bespoke branding opportunities.
In addition, the 500g microflute reportedly provides side ventilation holes and, according to the company, it can be heat sealed in as little as half a second. Meanwhile, the company says the 250g pressboard tray option is FSC certified and features a PE lining that adheres to OPRL recycling guidelines.
Westpak adds that it has undertaken a series of testing and refinement processes to ensure a "seamless" integration of the new material technology.
Seth Hicks, Managing Director at Westpak Group Ltd, comments: "The development of this new technology is something the industry and consumers alike have been eagerly anticipating for quite some time and we're proud to be at the forefront of this change.
"The potential for this technology to be utilised across the industry is huge and represents a significant step forward in helping some of the best-known retailers work towards their ambitious corporate sustainability goals".
Other companies, including Graphic Packaging International and Smurfit Kappa, have also released paperboard punnets this year – but Westpak says that its heal-sealed option is a "major leap forward for the sustainability" of the segment.