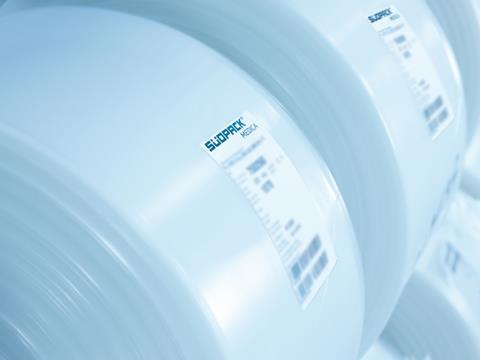 SÜDPACK Medica AG announces plans to extend its portfolio of thermoforming films with a polypropylene-based film that it says is free of halogenic substances, and can be used in the manufacture of blister packaging and other pharmaceutical solid product applications.
The company adds that the new film can be used as an alternative to PVC/PVdC blister materials that are frequently used in pharmaceutical packaging, which reportedly set a high standard in terms of thermoformability.
With this in mind, during development, SÜDPACK Medica AG apparently focused on offering a high level of product protection and material-specific barrier properties with its PP film. The company claims that the properties are especially important for humidity-sensitive medications and in demanding climate zones.
Michael Hermann, head of research and development at SÜDPACK Medica AG, comments: "PP as a raw substance basis naturally provides an outstanding steam barrier.
"With the aid of coextrusion technology, however, even higher barrier standards will in future be possible."
According to the company, this coextrusion procedure allows the typical features of PP films to be adapted to blister packaging machine requirements. The company alleges that this makes the processing of this material on existing packaging lines possible with only minor modifications.
Hermann adds: "With this pioneering development, we are responding to calls from the pharmaceuticals industry to produce sustainable packaging solutions with closed loop substance management."
SÜDPACK Medica AG is also developing a PP-based lid system, which it says will allow the packaging system, as a single-substance solution, to fulfill recyclability requirements.
SÜDPACK Medica AG is part of the SÜDPACK Group, which is working on other projects including a chemical recycling partnership with Recenso and Count, and a mono-material PP packaging concept for minced meat that eliminates the need for bottom trays, apparently achieving material savings of up to 60%.