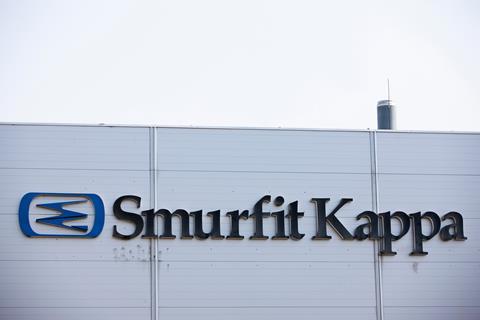 Two of the world's largest packaging producers, Smurfit Kappa and WestRock, are discussing the key terms of a potential merger to create Smurfit WestRock – a company that would reportedly be worth around $20bn.
Smurfit WestRock would be incorporated and domiciled in Ireland with global headquarters in Dublin, Ireland and North and South American operations headquartered in Atlanta, Georgia.
Any such combination would result in WestRock shareholders receiving consideration consisting primarily of shares of the combined group. The boards of Smurfit Kappa and WestRock believe the merger could result in the creation of the global "Go-To" packaging partner of choice. The reasons they give for this assumption, in their own words, are as follows:
Combining two highly complementary portfolios to create a global leader in packaging
Unparalleled geographic reach across 42 countries with a significant presence across both Europe and the Americas
Complementary portfolios with unique product diversity and innovative sustainability capabilities, with breadth and depth across renewable, recyclable and biodegradable packaging solutions
Culturally aligned with a strong customer focus
Broader opportunities for approximately 100,000 employees
Improved operating efficiency and increased returns across over 500 converting operations and 67 mills
Shared sustainability ambitions for a sustainable future
Experienced management teams with strong track records of execution and delivery to support global operations
Immediate and long-term value creation opportunity for both sets of shareholders.
Smurfit WestRock's ordinary shares would be listed on the New York Stock Exchange (NYSE) and the new group says that it would seek U.S. equity index inclusion as soon as possible thereafter.
Any potential combination would be conditional upon the approval by shareholders of Smurfit Kappa and WestRock and receipt of required regulatory clearances as well as other customary conditions.
If you liked this article, you might also enjoy:
The Lidl approach to packaging sustainability
How did Brazil achieve its 100% aluminium can recycling rate – and can it be replicated in the EU?
Experts have their say on the EU's Packaging and Packaging Waste Directive revisions
A deep dive into the most important packaging sustainability trends and solutions