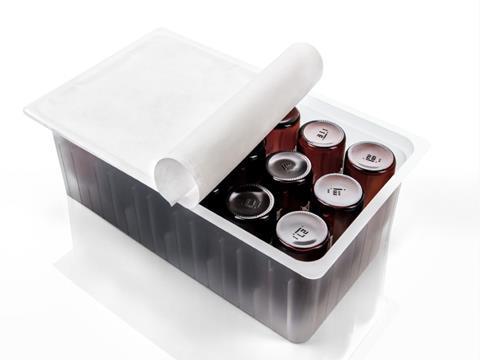 Glass primary packaging supplier SGD Pharma introduces 100H ml Ready-to-Use (RTU) Type I moulded glass vials for parenteral (administered as an injection or infusion) drug products, with secondary packaging from Stevanato Group reportedly offering a holistic solution for safer and more efficient product launches.
SGD Pharma says that it is the first global moulded glass manufacturing company to offer a 100ml solution for the RTU market. The 100ml vials are available in both clear and amber moulded glass.
According to the company, the chemical resistance and inertness of moulded glass protect drug stability, making the 100ml version an "optimum solution" for organisations using vials for injectable applications, including cytotoxic oncological drugs.
SGD Pharma's 100ml vials are powered by Stevanato Group's EZ-fill secondary packaging platform. The companies claim that upfront washing, depyrogenation, and sterilization steps are taken care of, with RTU Type I moulded glass vials arriving in trays or in nests and tubs ready for manual, semi-automatic, or automating fill/finish. This allows companies to accelerate the time-to-market of high-value parenteral drugs, produce high volumes, and focus on core business activities, according to the companies.
In addition, the EZ-fill tray reportedly offers no glass-to-glass contact, which reduces particle generation that can disrupt the safety and efficacy of drugs. The companies say that this also helps to eliminate scratches on the vials, supporting the visual inspection of the filled vial and reducing the possibility of rejection at quality control.
The tray is covered in two SteriBags, which apparently minimises the risk of contamination to the aseptic area. According to the companies, this packaging system guarantees five years of sterility while also protecting the physical integrity of the vial.
SGD Pharma adds that it designed the 100 ml standard ISO 20 version to be easily integrated into existing manufacturing processes with minimal changes.
Alexander Bautista, product manager of Sterinity Platform, comments: "SGD Pharma is the sole player in the market that is currently offering 100 ml moulded glass vials in SG EZ-fill trays and it's important for us to be at the forefront of this innovation.
"Currently, 100 ml represents the boundary between small and large parenteral vials and by introducing sterile empty vials in this size, we can offer drug manufacturers and pharmacists an alternative option.
"The mechanical resistance of moulded glass makes this large vial size a first-choice solution for drug manufacturers. The new vials, available immediately and in flexible quantities, are mechanically robust and can be transported globally, with a minimum order of one box for those who only need small quantities."