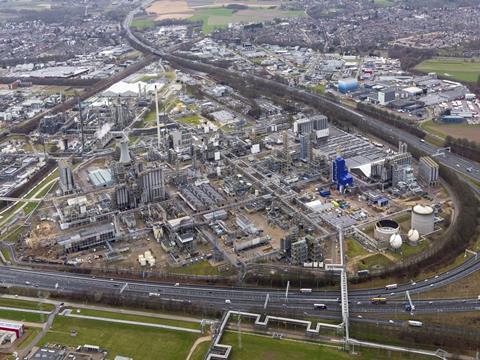 Working in collaboration HHI, a Malaysia-based plastics recycling company, SABIC claims to have used the advanced recycling of recovered mixed and used ocean-bound plastic to develop certified circular polymers – a world first, according to the companies.
HHI's model to support the production of circular polymers features five overarching aims. The first is to recover mixed and ocean-bound plastic, which the company claims is collected from ocean-feeding waterways and inland areas within a 50 km radius of the ocean. According to the company, this is mainly undertaken by its partners in Malaysia.
During the second phase, advanced recycling will apparently be used by HHI to convert the plastic into pyrolysis oil, which is then used by SABIC in its production process as an alternative to traditional fossil materials to make new polymers. This aligns with HHI's goal to convert plastics "into high-quality, manufacturable materials".
The next steps include collaborating with partners to create new products, providing customers with a "platform to champion their use of more sustainable materials", and to encourage consumers to use sustainable materials.
The polymers produced by HHI and SABIC are allegedly certified under the Zero Plastic Oceans accreditation, which is overseen by an NGO founded in 2019 and registered in France. HHP says it is the first organisation to have received the certification, which confirms that the recovered plastics were actually ocean-bound.
The new polyolefins will be part of SABIC's TRUCIRCLE portfolio, which was launched in 2019. Other products in the portfolio are manufactured through mechanical recycling and advanced recycling, with a focus on using bio-based feedstock and designing closed loop recycling initiatives.
Abdullah Al-Otaibi, General Manager of ETP and market solutions at SABIC, comments: "Developing an entirely circular recycling system is a huge but necessary step we need to take together and will require all players across the value chain to collaborate.
"That's why we're committed to developing long-term solutions and working with new partners like HHI to significantly upscale the production of more sustainable materials, including those produced using recycled ocean-bound materials, for the benefit of our customers, society and the environment."
Kian Seah, CEO at HHI, adds: "We believe that we have the ability to work towards a cleaner future that views plastic as a valuable resource to keep within the value chain.
"We are incredibly proud of what we have achieved so far with SABIC, but also realise that we are early into our journey towards enabling a circular economy, and it is by no means a straightforward one.
"Our common spirit and passion has helped us overcome significant challenges to make this innovative process a reality and to ensure the reliability of technologies, quality of the end material and viability of the circular consumption model."
Over the coming months, SABIC expects its customers to announce the first products made using its circular polyolefins.