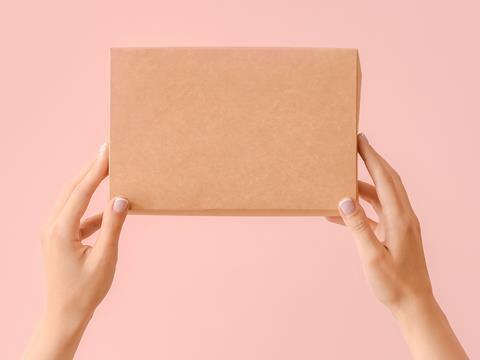 Recyda has received €1.75 million in funding to expand on its all-in-one software solution for the management and sustainability evaluation of companies' packaging portfolios – a tool expected to guide companies closer to their circular economy targets.
The software as a service (SaaS) solution reportedly allows the comparison of packaging solutions to find the most appropriate solution for customers' individual purposes. It is said to provide software-supported evaluation for the recyclability of packaging, recycling infrastructure, EPR fees, related options for eco-modulation or plastic tax, and more, as well as enabling them to assess their packaging based on international regulations and manage packaging data.
Eva Bredehorst, Global Packaging sustainability manager at Beiersdorf – an existing customer of Recyda's solution – explains: "Recyda's Software as a Service solution helps to identify the most recyclable solution as early as the packaging development stage, and also to map existing large packaging portfolios and output digital analyses and reports on their optimisation within seconds. This makes a significant contribution to remain competitive in a rapidly changing market environment with a multitude of different legal requirements."
The funding came from a recently closed financing round led by an investor consortium involving the lead investor Speedinvest, existing investor Futury Capital from the pre-seed round 2021, the Auxxo Female Catalyst Fund, and business angels such as Dr. Stephan Rohr from TWAICE, Benedikt Franke from Helpling Group, and Martin Weber from one • fıve.
Recyda now plans to use the capital to expand into international markets, develop the product, and acquire new customers amongst packaging manufacturers, brand owners, and retailers. The SaaS solution aims to support them in packaging R&D, master data management, and financial forecasting.
"This funding round is a real milestone for us," says Vivian Loftin, co-founder and co-CEO of Recyda. "We are pleased that several investors from different sectors directly recognise the added innovative value of our software and want to bring our product and our vision forward with their investment."
"We know the current challenges of the packaging industry very well and the numerous difficulties that companies are currently facing," continues Christian Knobloch, co-founder and co-CEO of Recyda. "With this knowledge, we have developed a software solution that specifically supports the implementation of sustainable packaging solution requirements for different markets and significantly optimises reporting obligations. With our software, we want to contribute to a sustainable future in which resources are used sensibly and valuable materials are kept in the cycle."
"Behind our software are not only first-class investors, but also an incredible amount of know-how and drive in software development," adds Anna Zießow, co-founder and co-CEO of Recyda. "With the new capital, we can bring more talent on board to implement new ideas and customer wishes. You shouldn't lose sight of Recyda, because we will be introducing exciting innovations to our software in the coming months."
Towards the end of last year, TrueGreen's SaaS platform was utilised in the deployment of what claimed to be the world's first smart tamper seal to use RFID technology. This solution was expected to be applied to products in the cannabis industry.
Packhelp also promoted its PackHelp software tool as a solution to monitoring the sustainability of production and delivery processes and shrinking supply chains.