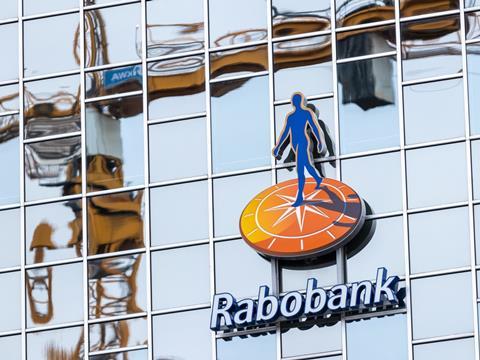 A recent Rabobank report suggests that rising energy costs and increasing emphasis on decarbonisation in regulation and supply chains are threatening the competitiveness of paper packaging producers in Europe.
The continent is now thought to be one of the highest-cost regions for energy, which has impacted its competitive position in global paperboard exports. Certain European mills are feared to lose out on profitability due to this shift.
In response, Valeeva claims that paper packaging producers must accelerate their implementation of proven technologies focused on reducing energy consumption, improving the efficiency of heat supply, decarbonising steam supply, and adopting renewable energy sources for general use. This is expected to help alleviate reduced competitiveness and adhere to developing regulations in the short- and medium-term.
"In the near future, energy will remain a crucial factor differentiating European producers, both on a global scale and within the continent," says Natasha Valeeva, senior analyst – Packaging & Logistics at Rabobank. "Europe was a level playing field when it came to energy, but it is under severe strain now. Reforms to the EU Emissions Trading System (EU ETS) will also bring new challenges to the industry."
After 2030, major technological shifts are forecasted for the production of paper and renewable energy. Research institutions are seeking to drive these developments and companies are partnering across the paper packaging supply chain, the report observes.
Valeeva continues: "Recognizing that energy challenges can also present strategic opportunities, European paper packaging producers must shift their focus toward decarbonisation to maintain their competitive edge in the evolving energy landscape."
Apparently, decarbonisation holds the key to sustained competitiveness, which involves the development of robust investment strategies for the energy transition. Rabobank recommends 'collaboration, consolidation, and a commitment to functional energy excellence' as methods of navigating the changing landscape – although it acknowledges that some companies may wish to consider relocating their production within Europe to operate in countries with 'more reliable' energy supplies.
Integrated companies with coverage across the continent are expected to successfully adapt to changing conditions surrounding energy. Others may not be able to maintain profitability or competitiveness, the report fears, and may have to expand via acquisitions or exit the market by selling.
Cepi's final statistics report for 2022 came to a similar conclusion – calculating that paper and board consumption declined by -3.5% due to high energy prices and economic issues. It raised the possibility that, despite the European sector's trade balance remaining positive, further decline could threaten the region's global competitiveness.
In other news, Rabobank previously worked with Coca-Cola Europacific Partners (CCEP) to establish a new competitive system of sustainable goals between its suppliers. This expects to contribute towards CCEP's goal of reaching net zero emissions by 2040.
If you liked this article, you might also enjoy:
The L'Oréal approach to packaging sustainability
What steps is Apple taking to make its packaging more sustainable?
How did Brazil achieve its 100% aluminium can recycling rate – and can it be replicated in the EU?
Experts have their say on the EU's Packaging and Packaging Waste Directive revisions