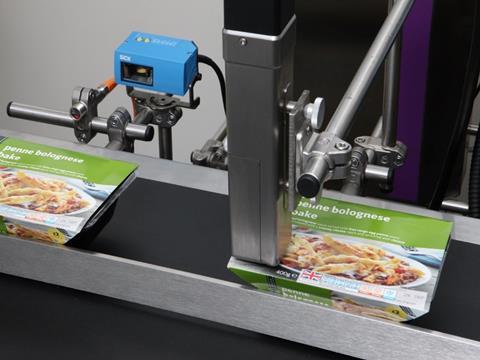 Proseal announces that, following the introduction of new case packing machines and AutoCoding Systems (ACS) joining the JBT Corporation, it now offers customers complete end of line packaging solutions for a rang of applications.
According to the company, its recently launched CP3 case packing machine can handle a variety of pack formats, including trays, pots, sandwich packs, bags, bottles, and cans, among others. This reportedly provides a fast and efficient packing operation when used with Proseal's advanced control systems and conveyors.
AS ACS has joined the JBT Corporation – of which Proseal is also a part – customers can use its modular software portfolio, which apparently offers all packaging operations: sealing, coding, inspection, and labelling, including final pallet.
The company claims that these operations can be monitored and controlled remotely, allow for data capture and inspection reporting for line performance assessment and compliance requirements. It adds that this also minimises coding and packaging errors, allegedly improving overall efficiency.
In addition, this automated solution can replace manual paper-based systems to further minimise the risk of errors, according to the company. It also helps to ensure the visibility and traceability of customers' orders through the packaging process.
Tony Burgess, sales director at Proseal, comments: "Customers are increasingly looking for single-source solutions.
"Our case packing machinery and ancillary equipment offer the same reliability, durable construction and high performance of our tray sealing machines; coupled with the many advanced features of the ACS software, this provides an unbeatable combination to help companies maximise the effectiveness of their end of line packing operations."